California
Voters Question District 9 Candidate On Community Awareness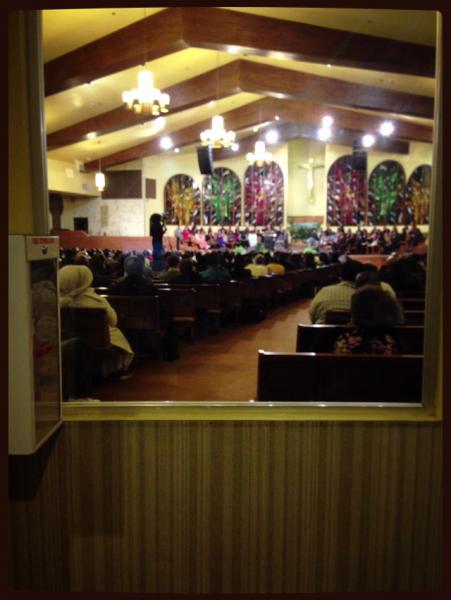 City Council candidate and current State Sen. Curren Price faced questions about being a career politician who didn't really understand the community's needs during visits 19 South L.A. churches on Sunday to rally support for his run.

"I don't feel that he really understand what's going on in the district," said Rashad Rucker, a member of Empower LA, an organization intended to raise civic participation in government.

Price is seeking to represent the 9th district.

And Morris Griffi, another community activist, said as a career politician, Price "may leave four to six years later" chasing another position.

"[Price] is like a professional politician. I don't think he truly wants to do this," said John, a voter from South Central.

Back to 1963, "The Great 9th" was ever a hub of black political clout with Mayor Tom Bradley and 9th District Councilman Gilbert Lindsey. Fifty years later, Price, who is also an African-American, is running for the seat in the 9th Council District, which was known as South Central. However, the demographics have changed a lot since - it's nearly 80 percent Latino now. Many of the voters cannot even recognize the candidate by name.


"Who is Sen. Price?" one woman, selling church CDs, asked.

The church guard seemed equally confused.

"Can you show me his picture?" the guard at the West Los Angeles church said. "I know there is a controller but they didn't introduce a senator."

As the first African-American student body president of Morningside High School in Inglewood, Price earned a scholarship to Stanford University majoring in political science. He studied law at Santa Clara University and graduated with a Juris Doctor degree in 1976.

Price did not start his political life immediately, however. He worked as a lawyer for an export management firm, which sold industrial products to clients in Asia and Middle East.

Three years later, he moved to Washington, D.C., where he was an active advocate for minority enterprise. Price moved back to California in 1999.

Prior to his six-year experience in the California legislature, Price was a business owner and a 10-year council member of the Inglewood City Council. However, some voters in South Central don't seem to trust him.

"That's what's happening unfortunately with local politics. You just have people moving around where-ever," said Clemente Franco, a South East council member and a candidates' forum host on Feb. 16 and Feb. 26. "I think there is going to be an interesting story, if you follow next year. There will be other elections. One of the seats that will be open is the council District 8. And I'm almost guarantee you that at least one maybe two or three of people [that] are running for Council District 9, if they lose, are going to run for Council District 8 next year. So they probably move into District 8."

Franco also expressed a desire for a community government that grew from its own roots.

"I wish every community was governing by people that live and know the community, not move in just few months. They should know the problems of neighborhood for years not just running before the deadline to run for the city council seat, said Franco. "Especially for District 9, you have a very different population and much more severe poverty. I think someone ideally candidate has to not just know what numbers are, but really on the personal level know what the people living in the district are really going through day to day in order to address those problems."

Price was unavailable to speak privately after the event; however, after shouting out a question in the crowded conditions, Price turned around and answered twice, "I'm a community guy!"

Reach Staff Reporter Xueqiao Ma here.