Science+Tech
UK Hackathon Produces Game To Help Fight Cancer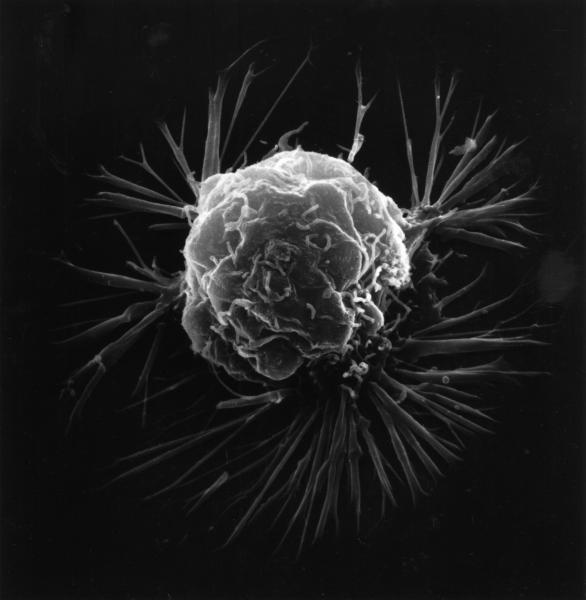 Programmers, graphic designers, and game makers met last weekend for a hackathon organized by a UK-based charity to create a smartphone game designed to let players aid cancer research. The weekend-long event was just the latest of the increasingly common hack fests, and further exemplified how scientists and nonprofit organizations are more often taking advantage of video games to aid research and raise consciousness.
The GameJam event, organized by Cancer Research UK, enlisted the resources and talent of the likes Amazon, Facebook, and Google, as well as Citizen Science Alliance, an organization with a track record of developing interactive software to promote scientific causes.
The event produced over a weekend of intensive design and programming a framework for the tentatively-titled GeneRun, a game that enlists players in analyzing research data on cancer mutations embedded in the gameplay to identify the differences between healthy and cancerous cells.
From Wired:
"Future cancer patients will receive treatment targeted to the genetic fingerprint of their tumour and we hope this exciting project will bring forward the day this becomes a reality," Carlos Caldas, senior group leader at the Cancer Research UK Cambridge Institute, University of Cambridge, said. "We're making great progress in understanding the genetic reasons cancer develops. But the clues to why some drugs will work and some won't are held in data which needs to be analysed by the human eye -- and this could take years. By harnessing the collective power of citizen scientists we'll accelerate the discovery of new ways to diagnose and treat cancer much more precisely."
With the framework finished, the game will go to an unnamed company to be finished and released later this summer.
"Hackathons" are organized events in which computer programmers gather to work intensively on a single software project or goal, from creating new programs or improving existing ones, to solving a specific community problem. Like last weekend's event, hackathons are often aimed at achieving altruistic and socially responsible goals, but they have also been organized to create commercial applications.
This isn't the first time gaming has been used to aid in scientific research either. The [email protected] project utilized Playstation 3 consoles for years to perform protein folding calculations that aided with cancer research, and the game Re-Mission provided emotional therapy that helped children fight cancer.
Whatever the cause, hackathons appear to be effective tools for prompting quick flashes of creativity and scientific engagement in software and gaming communities, and they are only becoming more common.
You can reach Staff Reporter Shea Huffman here or follow him on Twitter.