Film and TV
Tina Fey And Paul Rudd Lack Star Power For Leading Movie Roles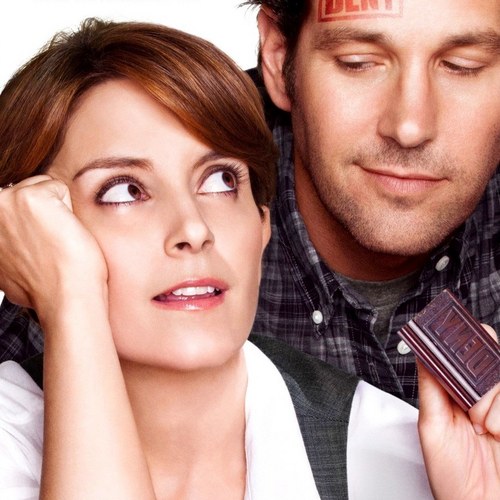 Comedic actors
Tina Fey
and
Paul Rudd
star in "
Admission,
" a film about a Princeton University admissions officer (Fey) who comes across her potential son at an alternative high school through the help of a former classmate (Rudd). The two play the leads in the film, but history suggests that they do not excel in hefty roles on the big screen.
Tina Fey performs excellently when teamed up with other equally hilarious comedians. Her success hosting the Golden Globes this year alongside Amy Poehler is adequate proof of that, though it can be argued that Poehler stole the show a couple of times that night.
Fey has also delivered consistently great past performances on "30 Rock" and "Saturday Night Live," two small screen shows with vast fan bases.
But do her movie roles measure up?
Fey's films generally consist of predictable, comedic plots in which she recycles the same quirky, awkward persona she uses for literally everything.
"Baby Mama," for instance, was a shallow attempt at comedy that inevitably brought down Fey and her costar Poehler's quality together. "Date Night" had a similarly unimpressive plot, but Steve Carell's character dominated and meagerly saved the film. The Fey-penned comedy "Mean Girls" was a total hit, but it wasn't Tina's role that made the film so compulsively watchable.
Now Fey is in the spotlight as Portia Nathan in "Admission" and the film is already facing a 5.7 out of 10 rating on Rotten Tomatoes. "Admission"'s opening weekend saw a tepid box office of $6.6 million, and in its second weekend it performed slightly worse, leading to a cumulative gross of $11.8 million and a ranking of #8 at the box office.
Of course, blaming one lead star and not the other would be unfair.
Paul Rudd delivers great performances in sidekick roles like "I Love You, Man" or smaller roles in such films as "Knocked Up" and "The 40 Year Old Virgin." But the actor has proven that he cannot yet stand on his own as a leading man.
"This is 40" scored a disappointing 5.8 out of 10 on Rotten Tomatoes, while the seemingly promising "Dinner for Schmucks" scored a 5.4 out of 10.
The plots in Rudd's comedic undertakings are oftentimes shallow and less witty than they originally appear to be in trailers and sneak peeks. Perhaps this is a recurring theme in the movie careers of both Rudd and Fey: their inability to pick solid films that showcase their innate comedic talents.
The two are inherently likable; it's clear that their personalities are not the problem. However, both would benefit from roles in films of a higher comedic caliber.
Tina Fey belongs on television, at least until she has enough star power - and the ability to choose the right projects - to go bigger. After all, there's nothing wrong with hosting and thriving as a television star.
As for Paul Rudd, he should continue to seek out those lesser roles in which he can produce scene-stealing performances as a supporting character. His films are well received when he is not the one taking center stage.
Judging by their films' historically disappointing box office numbers and underwhelming critical reception, both Fey and Rudd have struggled to find the right starring roles in film. But a combination of choosing the right projects and developing their work in television and supporting roles might make these actors a good bet in the future.
The duo's film "Admission" was released in theaters on March 22nd.