National
Spring Snowstorm Slams Midwest Before Heading East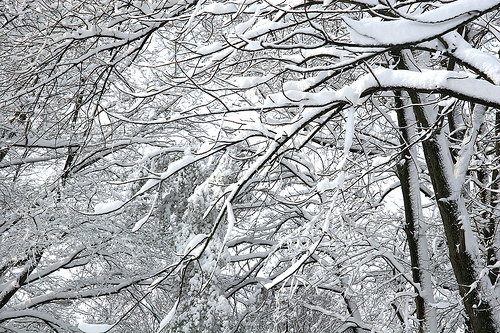 A powerful snowstorm that continues to pound the Midwest closed major highways and canceled flights before moving up the Ohio River Valley toward the East Coast on Sunday,
USA Today
reported.
The largest snowfall totals of 10 inches or more accumulated across Kansas and over St. Louis, Mo. About 6 to 10 inches were forecast from Missouri to Ohio, while winter storm warnings were in effect for much of central Missouri, Illinois, Indiana and Ohio.
Traveling along the Mid-Atlantic could be complicated due to slush and snow build-up along the I-95 corridor from Philadelphia to Washington, D.C. Temperatures could be around freezing on Monday. New England is expected to avoid the brunt of the storm after having to endure a harsh winter.
Spring snowstorms in the Midwest are not uncommon, even in April. Weather officials predict this would be the last major snowstorm to hit the Mid-Atlantic region this season.
Read the full story at USA Today.