Arts+Culture
Spring Break In L.A.: A Day-By-Day Guide To An Exciting Week Off
So you're not spending your spring break on the warm beaches of Cancun or Cabo San Lucas... you're stuck in L.A. But fear not, there are plenty of fun and exciting places to explore in the Los Angeles area! From Long Beach to Griffith Park, we have a compiled a list of fun things to do in the greater Los Angeles area for every day of your week off.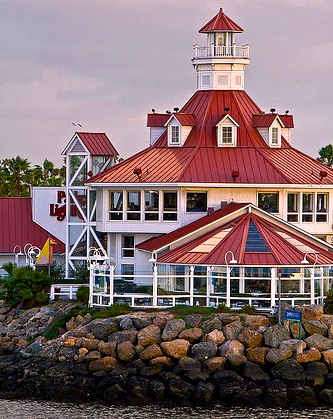 MONDAY - Long Beach
If you have yet to visit the Long Beach Rainbow Harbor & Marina, you're missing out! There's a beautiful waterfront area with many attractions including the incredible Aquarium of the Pacific which is currently showcasing its adorable Penguin Habitat. Head to the charming Shoreline Village for a delicious and cheap bite at Stefano's Pizza, or head over to the more expensive Parkers' Lighthouse for gorgeous views and excellent food. If you're still in the St. Patrick's Day mood, check out Shenanigans Irish Pub & Grille for great food and drinks. Take a tour of the ravishing Queen Mary, or play around at Pelican Pier Pavilion. But don't forget to visit The Pike for more restaurants, entertainment and amusement rides.
TUESDAY - Venice Beach
An area chalk full of food, culture, shops and exciting recreational activities, Venice Beach is a must see for anyone in the Los Angeles area. Bike, skate or rollerblade down the gorgeous bike path that runs parallel to the shore. Travel north to hit Santa Monica or south for Marina Del Rey. Enjoy the many talented street performers, artists and shops at the Ocean Front Walk. Check out the famous Muscle Beach Gym that bodybuilder and former-governor Arnold Schwarzenegger used to frequent, and take advantage of the free facilities open to the public including basketball courts, handball courts and skate parks. Enjoy all of the beautiful Public Art Walls that change weekly and capture the Venice atmosphere. Wander inland for more restaurants, bars, boutiques and galleries. Finish off the day by watching the sunset from the glamorous High Rooftop Lounge at the Hotel Erwin, or enjoy the view at the end of Venice Pier.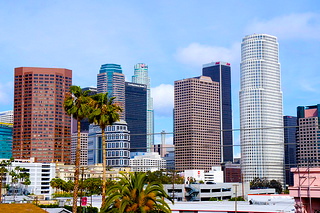 WEDNESDAY - Downtown
Home to L.A. Fashion District, L.A. Live and some of L.A.'s premier restaurants, Downtown Los Angeles is a prime spot for food, shopping and entertainment. L.A. Fashion District spans 100 blocks and has everything from independent retailers to amazing bargain shopping at Santee Alley. Downtown has a diverse assortment of incredible restaurants from unbeatable sushi at Sugarfish to mouthwatering mexican cuisine at Border Grill. Visit the Grammy Museum at L.A. Live, or catch a movie at Regal Cinemas Stadium 14. Finish the night off at Perch Rooftop Bistro for Oyster's and Jazz and breathtaking views of Los Angeles.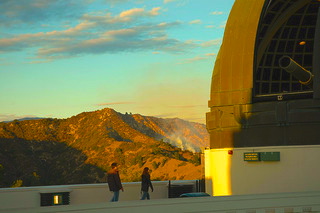 THURSDAY - Griffith Park
Get away from the city for a day and enjoy the beautiful outdoors at Griffith Park. Begin the day with a leisurely hike and a picnic lunch, or challenge yourself to the 6.4 mile hike to the Hollywood sign. If you're an animal lover, be sure to visit the nearby Los Angeles Zoo & Botanical Gardens, or visit Griffith Park Horse Rentals to horseback ride in the wilderness. Once the sun goes down, head over to the Griffith Observatory to enjoy the stars. Admission to the Observatory is absolutely free so you won't have to worry about breaking the bank on this trip.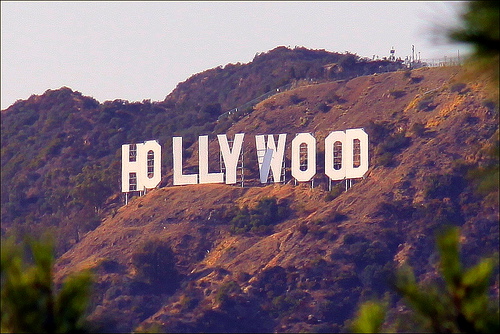 FRIDAY - Hollywood
Hollywood is one of L.A.'s most thrilling areas with everything from Madame Tussauds Wax Museum and the Hollywood Walk of Fame to the famous Mann Chinese Theater. With so much to offer, Hollywood remains a hot spot for everyone in the Los Angeles area. Begin your day with brunch at Urth Caffe for a great selection of fine teas, organic coffee and fresh food at a reasonable price. Visit Universal Studios for their studio tour and theme park rides, or stay on Hollywood Boulevard and explore. Check out the historic Hollywood Museum, which celebrates the legacy of Hollywood with a multitude of vintage memorabilia. Enjoy great shopping and more dining at the Hollywood & Highland Center, and don't leave without checking out the legendary Amoeba Music, which is one of the largest independent music stores in the world. Finish the night off indulging in the glamorous Hollywood nightlife.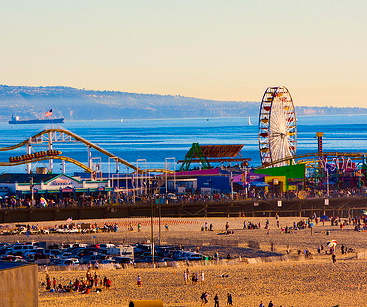 SATURDAY - Santa Monica
Santa Monica is the perfect combination of a quaint seaside town and a bustling city, making it the perfect place to spend a relaxing Saturday. Swim, surf or play volleyball on the beautiful Santa Monica Beach. Visit the Playland Arcade, ride the roller coaster at Pacific Park on the Santa Monica Pier or stop by the adorable, hands-on Santa Monica Pier Aquarium. For great shopping and amazing street performers, walk down Third Street Promenade, or enjoy more upscale shopping at Santa Monica Place. When you get hungry, enjoy one of the best burgers you'll ever taste at the build-your-own burger joint at Hole in the Wall. If you're in a healthier mood, grab a delicious bite of all-natural, fresh food at Tender Greens. Finish your night off with some live music at Harvelle's Blues Club, or keep it low key with some late-night food and milkshakes at Swingers Diner.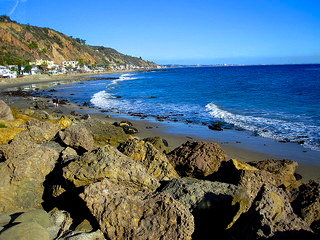 SUNDAY - Malibu
Finish your spring break off on the beaches of Malibu where celebrities go to relax. Swim, surf and sunbathe on the popular Zuma Beach, or enjoy the less crowded beach at Leo Carrillo. Eat some fresh and delicious food at Malibu Seafood on Pacific Coast Highway overlooking the ocean, or eat at another local favorite, Neptune's Net. Challenge yourself to a beautiful hike past stunning Malibu mansions in the Santa Monica Mountains to Escondido Falls. Check out the Malibu Country Mart for quaint boutiques, art galleries and cute restaurants. A much quieter pier in comparison to its Santa Monica neighbor, the Malibu Pier is a great place to enjoy the sunset.
Reach Staff Reporter Savannah here.