Science+Tech
SpaceX Dragon Capsule Brings Back Cargo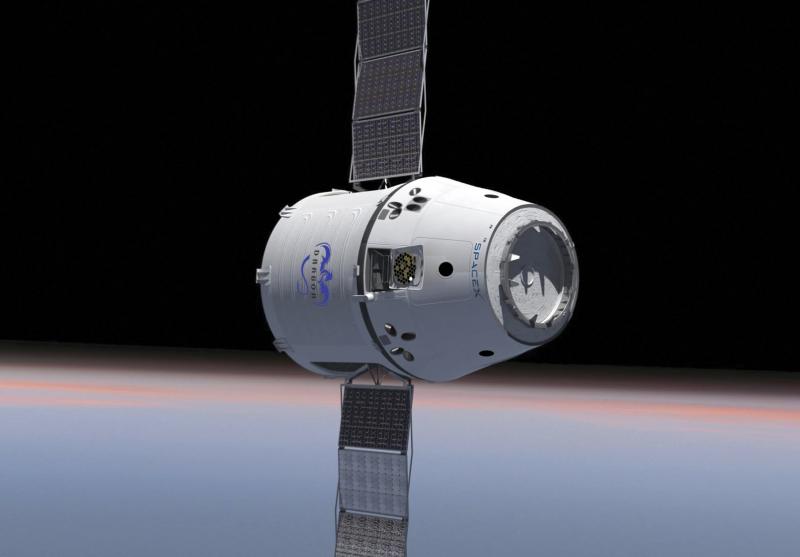 Early on Tuesday, a robotic Dragon capsule landed in the Pacific Ocean, containing cargo from the International Space Station of the Space Exploration Technologies Corporation, otherwise known as SpaceX.
From NBC News:
"The on-time splashdown came at 12:34 p.m. ET, five and a half hours after the Dragon was released from the grip of the space station's robotic arm. 'It looks both beautiful and nominal from here,' Canadian astronaut Chris Hadfield, the station's commander, reported as the orbital outpost flew 256 miles (411 kilometers) above the Pacific."
The capsule landed a few hundred miles west of Baja California, Mexico, on an accurate schedule only five hours after it was released from the grip of the space station.
The original mission to deliver cargo to and from an active space station began in May 2012. It was the first ambition of its kind to prove the relevance and capability of having a supported space station functioning while gathering information.
From NASA:
"We're now back on the brink of a new future, a future that embraces the innovation the private sector brings to the table," said NASA Administrator Charles Bolden. "The significance of this day cannot be overstated. While there is a lot of work ahead to successfully complete this mission, we are off to a good start."
After examining the content of the dropped cargo, among various pieces of trash, hardware and biological samples were released. The samples can potentially be studied to understand the food production that will last in future space station expeditions, as well as what detergents and electronics are worth packing.
A box of Legos were also sent back, having been used by the astronauts to explore and demonstrate the weightless disproportions that the station dealt with in comparison to gravity weight on Earth.
The Dragon is the third shipment to come and be sent back out of the twelve scheduled shipments. The first was sent out when the original mission began in 2012, while the second shipment carried twelve cargo runs under a $1.6 billion contract with the space agency. The current Dragon launched out on March 1st, holding 1200 pounds of supplies and equipment.
Reach Executive Producer Eric Parra here.