Politics
From Poverty to Politics: LA City Council Candidate Ana Cubas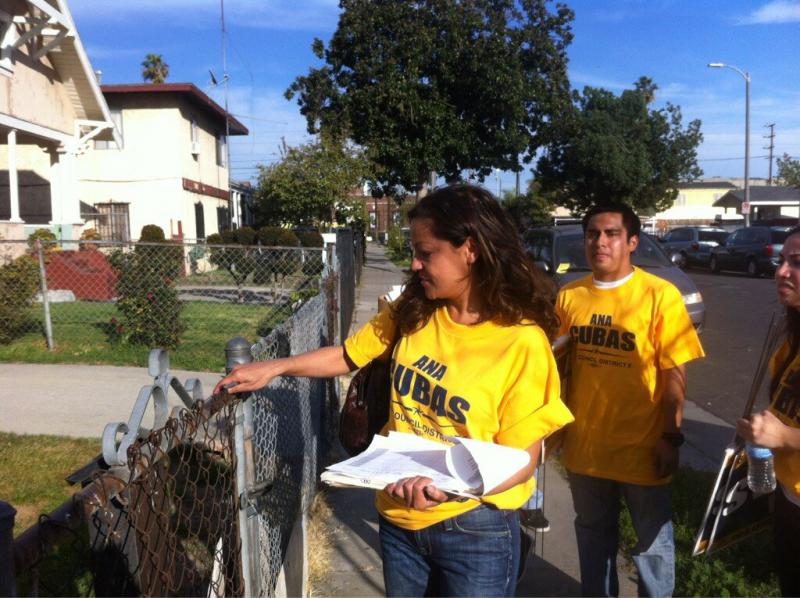 "Buenos dias!" yelled Ana Cubas as she rattled the fence with her small, tan hand.
"Buenos dias, señora!" Cubas shouted again.
"You have to be persistent," Cubas said to three high school volunteers as they walked door-to-door in the South LA neighborhood where Cubas is vying for a seat on the Los Angeles City council.
Cubas was right.
From her persistence, she made it to the run-off election in May, facing off with Sen. Curren Price – a well-funded adversary. They battled it out in the primary to take over Jan Perry's old seat – one she held for three terms on the Los Angeles City Council – where Cubas came in four percentage points behind Price.
Cubas will fight to become the only female on a council comprised of entirely men.
In the last 10 years, District 9, a space spanning from part of downtown to almost all of South LA, has transformed from 45 percent in 1990 to 75 percent Latino, perhaps giving her an edge in the upcoming election.
Cubas came to Los Angeles from El Salvador at the age of 10 after her grandmother, her sole caretaker, died.
She is 42 years old and has dedicated the majority of her life to public service – a value she said she learned from her grandmother.
"I remember hearing a knock at the door and I would open it and many times it would be someone who needed food or clothing," Cubas said. "Even though we were very poor, my grandmother would always lend a helping hand."
Cubas' grandmother raised her because her parents were teenagers when she was born. They split but decided to reconcile their rocky marriage in California, so Cubas immigrated with them.
Watching her parents' financial struggles growing up – her mother's a housekeeper and her father's a house painter – made Cubas realize that, as a woman, she needed to make sacrifices.
"From my parents' experience I learned I needed to wait," Cubas said. "But I'm still hopeful to get married and have children. I'd love to be a councilwoman, mom and a wife too."
Cubas' mother, Vitalicia Sandoval – who was 16 when Cubas was born – said that she knew from the beginning that her daughter was different.
"I registered her to school when she was three years old, and she had a little cute white uniform that she loved," Sandoval said. "She would put it on and take it off, because she knew what it was for."
Sandoval recalled that Cubas loved books so much that her backpack would cause her to hunch over from the sheer weight of them all.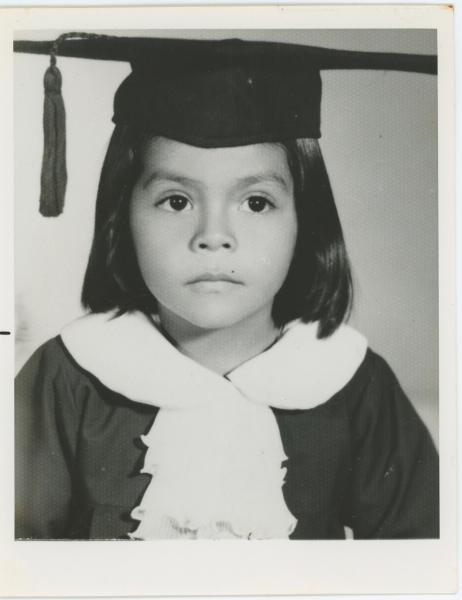 Cubas also loved school so much as a child that she had a hard time believing it was closed for the weekend. She needed proof that school was not in session, forcing her mother to walk her to school so she could check to make sure the door was closed, she said.
Cubas went on to study public policy at Princeton and worked on then-Los Angeles Unified School District president Jose Huizar campaign for city council. Cubas organized Huizar's budget and advised him on his political agenda.
Working for his campaign helped prepare her for what was to come in her own race, she said. But her work with Huizar was not without controversy.
Redistricting ripped Downtown LA – a very profitable slice of Los Angeles with Staples Center – from the District 9 lines in 2010. Many critics and residents in the community have said the former members of council – and Cubas by association – are responsible for loss of precious revenue in an already poor community.
"But that's the people she worked for, not her," Barbara Torres, a special education teacher and office manager for the campaign, said. "She works for the city – just like I do as a LAUSD worker."
As Cubas rides her campaign bus through the streets of South LA, she talks about the city's problems.
"There's so much to do," Cubas said.
Areas in South LA report jobless rates as high as 20 percent according to an article by the Los Angeles Times, and residents complain about the lack of community resources.
Cubas said she plans to lease the barren warehouses near LA Trade Tech to biomed companies – companies that create medical supplies – in hopes of driving job growth.
While she rode around in her campaign bus – a former school bus – Cubas said she wanted to round up the stray dogs in the neighborhood, clean them up and transfer them to a no-kill shelter.
"It's just not right," Cubas said.
At her campaign office on San Pedro Street, Cubas' fiery red Mustang parked in front sticks out in the South LA community with its "Princeton" license plate holder stamped on the fender.
This contrast of the shiny convertible parked in a neighborhood where the median income is around $30,000 is not lost on Ron Gochez – one of seven male adversaries Cubas faced in the contentious race for LA city council.
Gochez said that Cubas is "as establishment as you can get," citing the fact that she has lived in the district since November – about four months.
"She says her family lived here for 20 years – well, that's not her," Gochez said.
He said her campaign workers had accused him of child abuse.
"We received word that her phone bankers were calling residents and telling them not to vote for a child abuser," he said. "The campaign got really ugly."
Gochez said his legal team sent a cease and desist letter to Cubas' camp.
"But the damage has been done," Gochez said.
Cubas and her strategist, Lewis Myers, denied the allegations.
"Absolutely not," Myers said. "We have scripts for our callers, and if any of them did something like that, it would not be condoned."
Cubas, and other city council candidates, have had to address the issue of not living in the district. During a council debate in February, Manny Aldana said he had lived in the district for 30 years and asked others how long they had lived there.
"It matters what you do in the community," Cubas said.
Cubas garnered 23 percent of votes in Tuesday's election, coming a close second to Price, the state senator who received 27 percent of the vote. They will face off in the May general election.
Cubas said Gochez volunteers ripped down her signs, or placed "Gochez" stickers on her posters.
Cubas said she didn't anticipate the vitriol from fellow candidates and tried to run a clean campaign.
"My fellow candidates feel at liberty to attack me and my volunteers," Cubas said. "It makes me want to stand up and fight harder to beat the guys."
Reach Staff Reporter Heather Navarro here and follow her on Twitter.