Health
New Test May Drastically Improve Early Detection Of Alzheimer's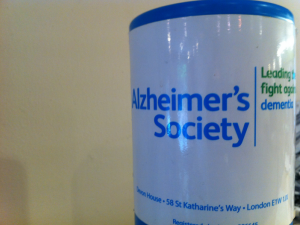 Researchers in Britain have now
developed
a test for Alzheimer's that could allow its detection much earlier than previously. According to the
BBC
, "It works by looking for a combination of 'markers' in the blood which are different in healthy people and those with the disease...[it] uses some proteins that have been strongly linked with Alzheimer's disease, such as amyloid and APOE," as well as other markers the researchers detected through their analysis.
The University of Nottingham is working on making the test ready to perform in clinics, although it could take some time. The hope is that the test will constitute a "cheap and easy pre-screen" for Alzheimer's, according to one professor at the university.
The professor, who has been involved in the study, also said that "Our findings are exciting because they show that it is technically possible to distinguish between healthy people and those with Alzheimer's using a blood test. As blood tests are a fast and easy way of aiding diagnosis, we are really encouraged by these findings and the potential they hold for the future."
Read more of Neon Tommy's coverage of Alzheimer's research here.