NBA
NBA Weekly Roundtable 7: Cuban And Player Movement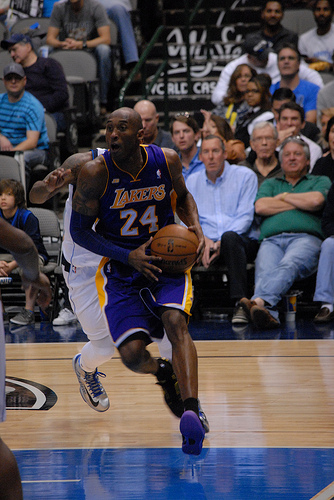 The trade deadline is in the rearview mirro, and the Lakers find yet another way to make news. Just another week in the Association.
1) Last week, Mavericks owner Marc Cuban suggested that the Lakers could reduce their salary cap obligations by amnestying Kobe Bryant. Sunday night, Bryant scored 37 points to go with 12 rebounds and seven assists to lead the Lakers to a 103-99 win in Dallas. Kobe's post game tweet: "Amnesty THAT." Was Cuban within his rights to suggest personnel moves for the Lakers, and should there be a move from the NBA to punish him for his comments?
Jacob Freedman: The NBA didn't touch the issue, and for good reason. Cuban was posturing at Kobe with his statements, and the Mamba made him pay for it. After that, Cuban came out and said the comment was made as a joke. Kobe 1, Cuban 0. Cuban was within his rights, and the NBA was smart enough to not rub it in with an unneeded fine.
Bo Kwan: I think Cuban totally has the right to express his opinions on personnel moves by any team. The only reason his words went caught fire was because the player he talked about "untouchable" Kobe Bryant. Anything about Kobe, especially criticisms, will become the headline.
Law Murray: I didn't see Cuban getting fined for his comments, and it's not like he's tampering with Kobe Bryant. He's just being Mark Cuban. Cuban can say what he wants, but I'd like to know more about what he's going to do to fix his own squad. They're looking like the Miami Heat of five years ago (win title, get swept, miss playoffs), and are still one of the oldest teams in the league.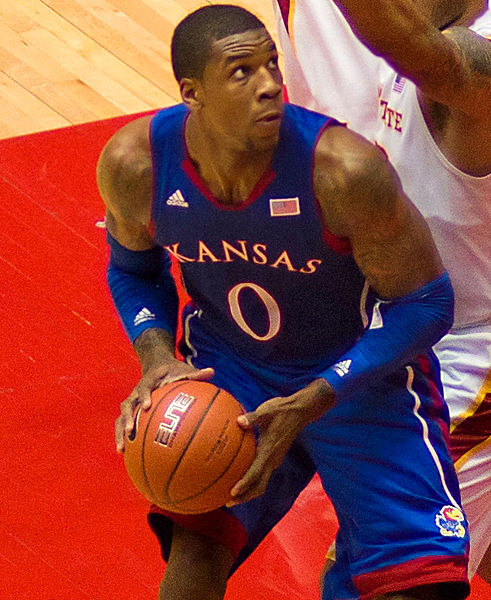 2) The trade deadline came and went, with few significant moves. What team do you think improved itself the most at the deadline?
Freedman: If you're forcing me to choose, I'll go with the Rockets. Patrick Patterson was a solid player that ended up in a starting role, while Thomas Robinson has the highest upside of anyone moved at the deadline. I'm not saying Robinson will be a superstar, but he could play well with Omer Asik manning the middle and prove to be a keeper for the Rockets in their rebuilding efforts.
Kwan: The Houston Rockets. I can see their efforts to improve their lineup at power forward and small forward with Thomas Robinson and Francisco Garcia. This will give Jeremy Lin more passing options and reduce the pressure on James Harden in offense, and might even improve the Rockets on the defensive end as well.
Murray: There was a trade deadline? Fooled me. Only one team moved a starter (Rockets with Patrick Patterson). J.J. Redick offers an interesting dynamic to a Milwaukee Bucks team that realizes they need to not have Brandon Jennings and Monta Ellis on the court together for 30 minutes. But I'll say that the Lakers improved the most by doing nothing. Now they'll have one less distraction as they push for the postseason.
3) As players return from the Chinese League and other commitments, the free agent pool has experienced and able NBA players. Kenyon Martin and Derek Fisher are among two of the names off the market, but what current free agent could you see making an impact on a playoff contender down the stretch?
Freedman: There is always room for the a gritty bench big, which is why Lou Amundson will probably be on someone's bench before the end of the season. He might not play more than 10 minutes a game, but he's less likely to ruin a game and can serve as a foul decoy at the least. For a playoff contender starved of bigs, he could be an adequate fill-in.
Murray: Like the trade deadline, the international pool just doesn't have a difference maker. Tracy McGrady? Gilbert Arenas? It's been done, and not well. I want to give a shout-out to Hakim Warrick, but he's been let go by four of the worst teams in the league in a span of seven months. Delonte West might not be of the right mindset to be able to help anyone. If he is, he can handle, shoot, and defend.