Sports
March Madness 2013, Round Of 64: Thursday Afternoon Recaps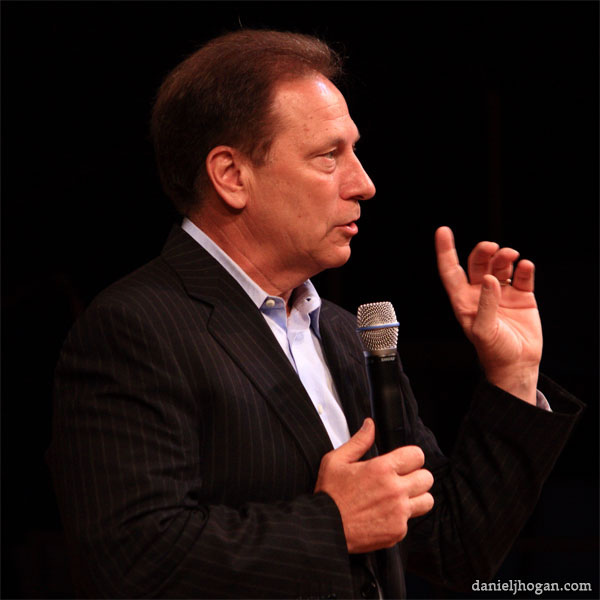 Miss the afternoon games on Thursday while you were stuck in class or at work? Here's what happened in the early action across the nation.
Auburn Hills, Michigan
(3) Michigan State 65, (14) Valparaiso 54
Don't be fooled by the (relatively) close final score, Michigan St. had this one easily once the Spartans went on a 26-5 run over 11 minutes in the first half. Senior forward Derrick Nicks dominated Valparaiso's weaker frontcourt players with 23 points and 15 rebounds. The Spartans led by double digits the rest of the way, shooting 45 percent from the field in front of a friendly Auburn Hills crowd just 80 miles from the Michigan St. campus.
(6) Memphis 54, (11) Saint Mary's 52
Now this one was a little bit closer. Memphis led for almost the entire way, guided by the dominant defense of D.J. Stephens, who blocked eight Gaels shots. Saint Mary's had a chance, down two with 3.1 seconds left, but senior Matthew Dellavedova could not connect on a three-point attempt from the right wing.
Memphis' Joe Jackson was a smooth operator for the Tigers, with a team-high 14 points, six rebounds and seven assists. Brad Waldow scored 17 for the Gaels in just 24 minutes of action.
Lexington, Kentucky
(6) Butler 68, (11) Bucknell 56
Neither team could connect on many baskets in the first half, combining for 29 percent shooting from the field. Bucknell was on the worse end, totaling only 14 points by halftime. The Bisons of Bucknell found their groove early in the second half with a 19-2 run to take the lead, but later went almost five minutes without any points.
The keys for Butler were Andrew Smith's career-high 16 rebounds to help the Bulldogs win the rebounding battle and Rotnei Clarke scoring 11 points in the final nine minutes. Butler trailed by as many as six points in the second half, but they made their way back into the lead and made 11 of their last 12 free throws (finishing 25 of 28 from the free-throw line) to hang on for the win.
(3) Marquette 59, (14) Davidson 58
Marquette delivered the best finish of the early Thursday games. The Golden Eagles trailed Davidson by five points with 30 seconds left and no timeouts. Then Vander Blue (team-high 16 points) went into Hero Mode for Marquette. He sunk a prayer of a three to make it a one-possession game. Davidson's Nik Cochran sunk both his free throws at the other end, but Jamil Wilson hit another three with 10 seconds left to put Marquette within one. On the Davidson inbound, the Wildcats threw the ball around to avoid a foul from Marquette's press, but De'Mon Brooks tossed it out of bounds. Blue followed with a smooth drive and a left-handed hook for the game-winner with one second left.
Davidson led by as many as nine points in the second half of its upset bid, but went scoreless for five minutes down the stretch on the road to heartbreak. Jake Cohen of the Wildcats led all scorers with 20 points, but Marquette out-rebounded the Southern Conference champions 38-23 to get second chances and limit those of the Wildcats.
Salt Lake City, Utah
(9) Wichita State 73, (8) Pitt 55
I'm a Pitt fan, so let's get this over with. Malcolm Armstead (22 points) and Cleanthony Early (21 points) nearly outscored Pitt by themselves in the Wichita St. win. The Pitt faithful will moan the fact that their Panthers couldn't shoot worth a damn, and they're right. The Shockers played tight perimeter defense on the Panthers, who converted just 1 of 17 three-point attempts and finished 35 percent from the field. Pitt's shooting woes were exacerbated by the offense picking up a below-average nine offensive rebounds, limiting the second-chance points that had made the Panthers so efficient in the regular season.
The 18-point margin of defeat was the worst for Pitt in the NCAA Tournament since 1993. Even though Wichita State could only make 2 of 20 three-pointers themselves, they got to the free throw line 41 times, helped by Pitt senior guard Tray Woodall's dismal 1-for-12 shooting, one assist, five turnovers and five fouls. "I'm sorry I let my team down. It's the worst game I've ever played. I'm sorry," Woodall said.
(1) Gonzaga 64, (16) Southern 58
The Southern Jaguars had their chances to pull of the first-ever upset by an 16 seed, keeping it close thanks to the scoring prowess of Derick Beltran (21 points, 4 of 8 from three) and Malcolm Miller (three 3-pointers) plus eight blocks of Gonzaga shots.
The Bulldogs avoided disaster largely thanks to Kelly Olynyk's 21 points and 10 rebounds, along with 16 points and five assists from Kevin Pangos. Gonzaga won the rebounding battle 36-20 over the less-talented Jaguars, who got within one point before Pangos hit a three-pointer with 1:57 and Southern couldn't make a basket the rest of the way.
San Jose, California
(4) Saint Louis 64, (13) New Mexico State 44
Not much to be said here. The Billikens held New Mexico State to just 16 first-half points on an easy road to victory. Dwayne Evans scored 24 points in a spectacular 11 of 16 shooting from the field, with Cody Ellis adding a trio of three-pointers. Bandja Sy (17 points) was the only New Mexico State player in double figures, and 7-foot-5 Sim Bhullar had 11 rebounds for the Aggies.
(12) Oregon 68, (5) Oklahoma State 55
The Pac-12 champion Ducks dispatched likely lottery pick Marcus Smart and his fellow Cowboys. Oregon jumped out to a 37-26 lead at halftime and didn't look back, leaving the Okie State in its wake. Oregon forward Arsalan Kazemi led his team with 11 points and 17 boards as guard Damyean Dotson added 17 on an inefficient 6-for-14 shooting. Smart played 37 minutes but only managed 14 points, shooting 5-for-13 with a solid eight boards. The Ducks will take on Saint Louis on Saturday.