Los Angeles
L.A. Mayor's Race Draws Voters To Polls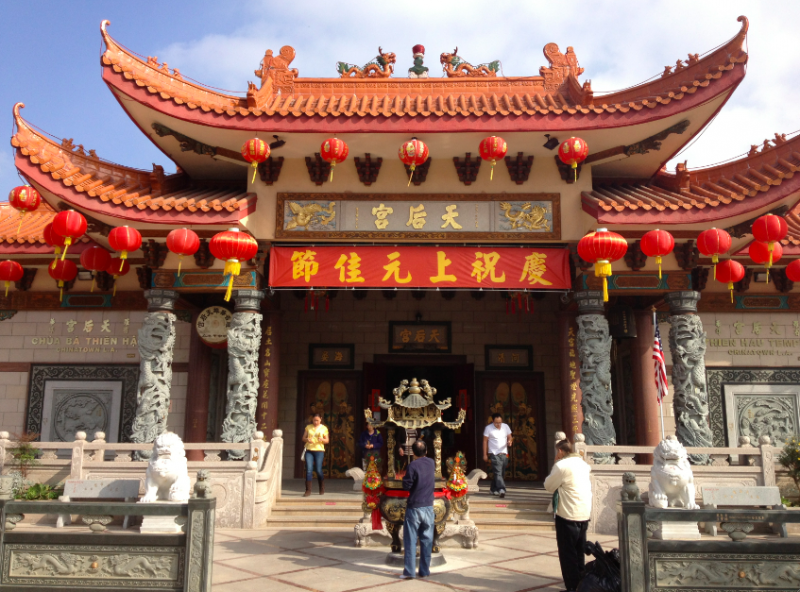 The Los Angeles Mayoral Race is the headliner for Election Day on Tuesday. The three major candidates are Democrat Eric Garcetti, Democrat Wendy Greuel and Republican Kevin James. Considering the Los Angeles Mayor is one of the most powerful positions in one of the biggest cities in the country, people were out in droves near the polling locations.
However, a lot of people in Chinatown were uninformed about the election and didn't even know where the polling locations were in the area. "I haven't seen a lot of advertisements for the candidates," stated Julio Uris, a security officer. "I work 16 hours a day so I don't have time to watch TV or read the newspaper, so I don't know who I'm going to vote for."
In L.A.'s Fashion District, civilians seemed more aware about the mayoral race and believe that voting for one of the candidates was extremely important. "We live in a democracy and I don't trust other people's judgment to elect our leaders in Los Angeles as much as my own," said Alex Duke, an architect for Jacobs Consultancy. "This is a very important decision because Los Angeles is evolving as a city, and we need to choose the person to lead us in the right direction."
"Voting is extremely important because it gives you a voice in terms of how you want your city to be run," said Northwestern Mutual banker Justin Rubin. "You cannot complain about your local or national government if you didn't vote because this is your one chance to make an impact in the voting system."
When it came to the candidates themselves, many of the people who said they had already voted chose Eric Garcetti. People liked the fact that Garcetti was a part of the Los Angeles City Council, in which he represented the 13th district. "I think you need someone who's had experience dealing with politics in this city already, and he held a powerful position on the LA City Council," Duke explained. "He has the best combination of attributes and experience out of all of the candidates for mayor."
"Garcetti is the ideal candidate because I feel he has the best chance of helping Los Angeles with its fiscal troubles," stated Rubin. "The economy is starting to become like that of the rest of the state of California, and I feel comfortable with Garcetti making the key decisions to help our city's financial state."
Yet, one person identified with another candidate. "I think Wendy Greuel is the best candidate available because of her experience of working with Mayor Tom Bradley and for the Clinton administration," said Iris Rothstein, a retired nurse. "She also attended UCLA where I went to school, so I feel more of a bond towards her than the other candidates."
Overall, turnout is expected to be low because of the lack of a galvanizing candidate.
"This election, from the debates to all the campaign events, has basically been a bunch of canned statements," said Sherry Bebitch Jeffe, an L.A. political analyst. "It's all been much more style than a matter of substance from candidates. All of them are very cautious. Even the lesser-knowns such as Kevin James and Emanuel Pleitez have a playbook that have needed to adhere to, even though sometimes it looks there are giving something not canned."
Reach the reporters here.