Opinion
Instagram Is An Instant Hit For A Reason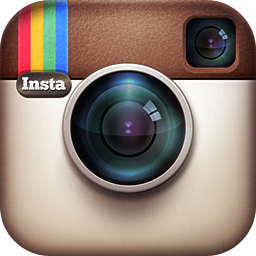 Despite users threatening to leave the social media site last December, Instagram hit a major milestone last week. It announced that it now has over
100 million active users
. Instagram co-founder Kevin Systrom wrote on his
blog
:
"Now, more than ever, people are capturing the world in real-time using Instagram – sharing images from the farthest corners of the globe…what we see as a result is a world more connected and understood through photographs."
Photography, like all visual art, has always been an effective means of personal expression. Yet, like all art, it is usually limited to individuals fortunate enough to harbor talent for and access to the medium (side note: this does not apply to Photoshop or amateur photoshopers). But now with Instagram, feeling like a photographer is as easy as owning a Smartphone.
Back in December 2012, Instagram updated its privacy policy, allowing the company commercial rights to its users photographs. The response to this new policy was quick and aggressive; thousands of Instagrammers turned against the company and vowed to disable their accounts out of fear that Instagram would make a profit off their personal photos. However, Instagram retracted their new policy and instated a much milder one in January, leaving its users happy and growing in number.
Instagram's recent success is impressive and surprising. Launched in October 2010, the app is not even three years old and yet its popularity rivals many current social media networks. But what is most impressive is the app's immense popularity despite being limited to iPhone and Android users. In just two years, the photo-sharing, social media app has reached half the active user base of Twitter, which just announced in December that it has 200 million users. And if that wasn't enough, it only took Instagram six weeks to grow from 90 to 100 million users, proving everyone who doubted the app, including The New Post, wrong.
Despite its apparent popularity, there still are many people who dislike the app. Some find it too hipster, while others think it pointless. Either way, the fact remains that Instagram is just another measurement of our society's addiction to technology, the Internet and social media. It is a disarming fact that people would rather engage through social media rather than in face-to-face interactions. Social media has become much more than a means of communication – it has become a tool for transformation.
On the Internet, people can be who they want to be by creating profiles, writing tweets and posting pictures that are manipulated and geared to present their subjects in an idealized way that is not always factual. Social media offers people a means of controlling their lives in a way that's impossible in the real world, and for that reason, it is addicting. It is scary to think that we are now living in a technologically driven world with technology that many, particularly the younger generation, can't imagine life without. We have drifted away from our origins and encompassed ourselves with the power of machines, turning our world into what Ray Bradbury predicted would become of society in "Fahrenheit 451."
Reach Contributor Lugene El-Harazi here.