Los Angeles
District 9 Voters Endorse Grass Roots Candidates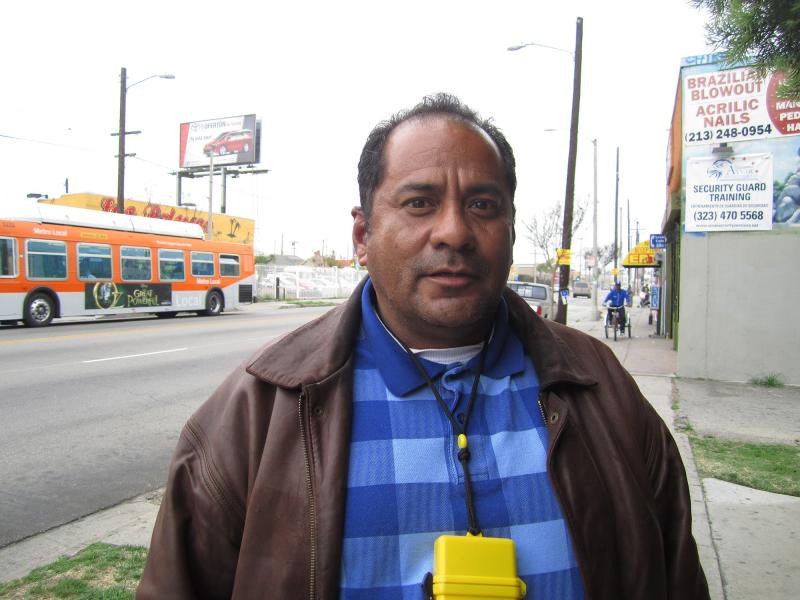 Carlos Salas was born in South L.A. and has been living in this community for 43 years since then. He works as a handyman for a property manager.
He voted for mayoral candidate Wendy Greuel during Tuesday's primary election and described her as "someone that is really good at helping save tax dollars instead of spending waste."
Greuel's work experience in the Department of Water and Power as well as the Clinton administration made a positive impression on Salas, who also approved her work as the city controller.
For Salas, although candidate Jan Perry has also done a good job as councilwoman for District 9, it's time to make a change.
"It's time for people like Wendy Greuel to stop all the spending we don't really need," he said.
As for the new council member seat for District 9, Salas' choice is Manuel Aldana, a grassroots candidate that has little political experience, but has lived in L.A.'s South Central community for all his life - more than 30 years.
Salas said he believed Aldana is a hometown candidate that could better focus on issues surrounding him in South Central.
"A lot of out-of-town candidates really don't know here," Salas said. "We need someone that is really born and raised in this area."
He said it's time to boost people that grew up here and give them a chance.
"Maybe they might do something better," he smiled.
Salas has always been active in voting, he went to many forums when Perry was running for District 9 several years ago. Even though Salas hasn't attended any campaign events this election, he said he did a lot of reading and research on the race. He knows, for example, that Aldana went to Thomas Jefferson High School in his neighborhood.
Salas is supportive of Measure A, which will increase the city's sales tax rate from 9 to 9.5 percent. Although higher taxes would be a burden to low-income families here, Salas said, people in South Central actually don't pay that much tax and it is people in the valley and near the beach that pay more money.
He said he thought taxes should be something that should be "brought from the community and put back to the community."
He continued, "This area will also have some improvement, it will go with us into the future."
Yemileth Capetioo is pretty passionate about the race for the District 9 council member seat. She is a firm supporter of Ron Gochez, who used to be her teacher on the Latin and American Studies class at Santee High School in South Central L.A.
Capetioo has had a lot of personal contact with Gochez.
"He is a real leader," she said. "He showed us he was there, he always gave us his support."
Those experiences made her believe that Gochez would keep working for the community as he has before.
"He is a man of his words," Capetioo said. "If he promise it, he will do it."
Capetioo voted for Emanuel Pleitez in the mayor's race and said he is "strong in his speech and value".
According to her, Perry was doing OK in the past few years but it's time for a change and have a new face in office.
"We all know that right now, things are not as excellent as we wanted," Capetioo said. "We are hoping it could be better."
Read more of Neon Tommy's coverage on the LA election here.
Reach Staff Reporter Evie Liu here.