International
Cyprus Reaches Last-Minute Deal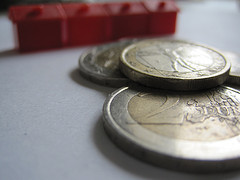 Cyprus closed a desperate deal with international lenders for 10 billion euro ($13 billion) to rescue the country from economic collapse, accordiong to Reuters.
They will close down the country's second-largest bank and levy hard losses for people with big deposits.
If Cyprus failed to meet this agreement, it seemed its banking system would have collapsed, spurring intense negotiations with the European Union.
Cyprus would have been the first country to collapse out of the Euro currency.
Read the whole story here.
Reach Executive Producer Michael Juliani here.