International
C.I.A. Involved In Arms Shipments To Syrian Rebels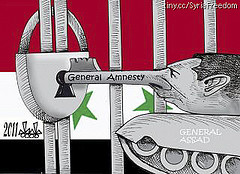 Assisted by the C.I.A., Arab governments and Turkey have been airlifting weapons and equipment to anti-government rebels in Syria in recent months, according to The New York Times.
The military shipments started in early 2012 but increased in size and frequency late last year. Now more than 160 military cargo flights by Jordanian, Saudi and Qatari planes have transported supplies to rebels.
Though the Obama administration has continued its pledge to provide only "nonlethal" aid to Syrian rebels, the role of the C.I.A. in aiding arms shipments suggests a much deeper involvement in the fight against Bashar Assad's government.
The C.I.A. has helped Arab governments shop for weapons, especially in Croatia, and have determined which rebel leaders should be trusted with the arms shipments.
Read more of Neon Tommy's coverage of Syria here.
Reach Executive Producer Michael Juliani here.