Books
Books And Blankets At Grand Park Downtown BookFest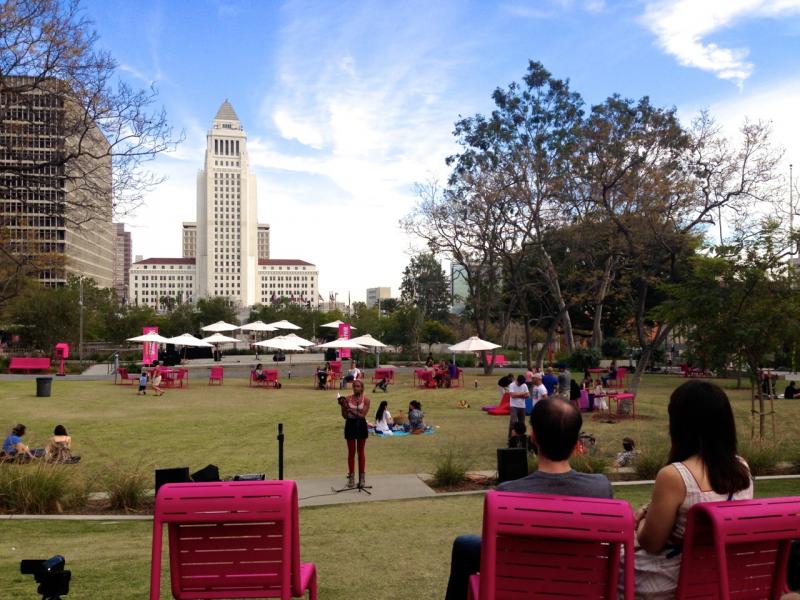 Grand Park
's Downtown BookFest was a quaint attempt in its inaugural year at highlighting independent presses and local authors, but the scenic venue and sunny weather helped boost the event from being just another day in the park.
Voices of local writers and poets echoed as they read their favorite passages to several dozen attendees sitting in the park's bright pink chairs. Other goers sprawled out on blankets with their favorite books while kids played in the park's fountains.
Peter Woods, manager of The Last Bookstore and co-partner of Writ Large Press, said he was thrilled with the turnout of the first BookFest and looked forward to many more being hosted in the park.
"It's heartening to see that people are still inspired by books and literature," Woods said.
In collaborating with the Grand Park's directors, Woods said he wanted to showcase local presses. He stood next to a table of books, one of several tables in the pop-up store that represented around 30 authors and independent publishers from the Los Angeles area.
Woods also said the BookFest, in honor of the National Education Association's Read Across America Day, encouraged reading instead of selling books. The Last Bookstore donated 250 books for the event, and four free lending libraries opened in the park for people to "take a book, leave a book" at their own discretion.
But the BookFest hardly operated at the same magnitude of the L.A. Times Festival of Books, set to be held April 20-21 this year at USC. The pop-up bookstore leaned more toward pop-up tables of books. And many in the crowd seemed to have stumbled across the event rather than knew about it beforehand.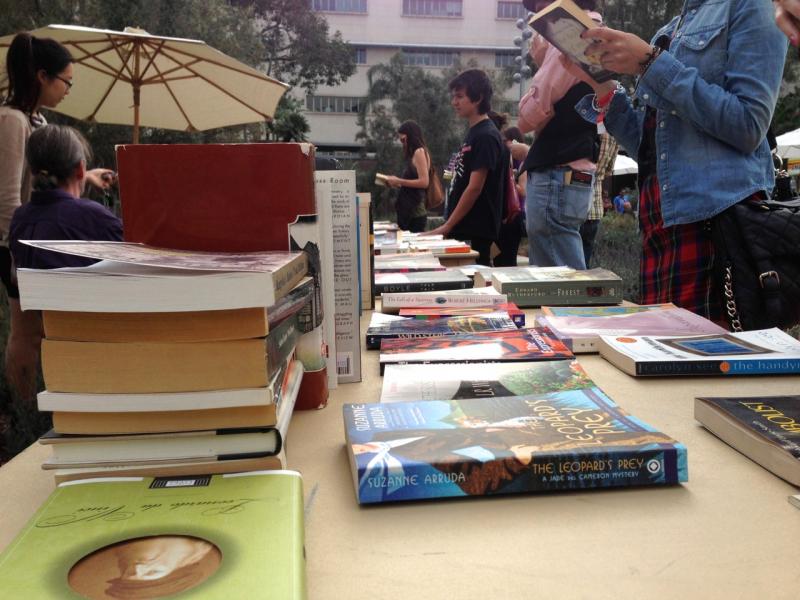 But Woods pointed to the collaboration between Grand Park and The Last Bookstore as evidence of people's invested interested in independent bookstores and the tangible books that fill their shelves.
"If you really look at the statistics, there's been a 200 percent uptake in new bookstores," Woods said. "I know people told me record shops would be out of business, but now record shops are starting to thrive again. Same thing about bookstores. There's something about the tactile feel of these objects that a Kindle just can't replace."
Reach Senior Arts Editor Melissah here. Follow her on Twitter.