Los Angeles
Where To Celebrate Chinese New Year In L.A.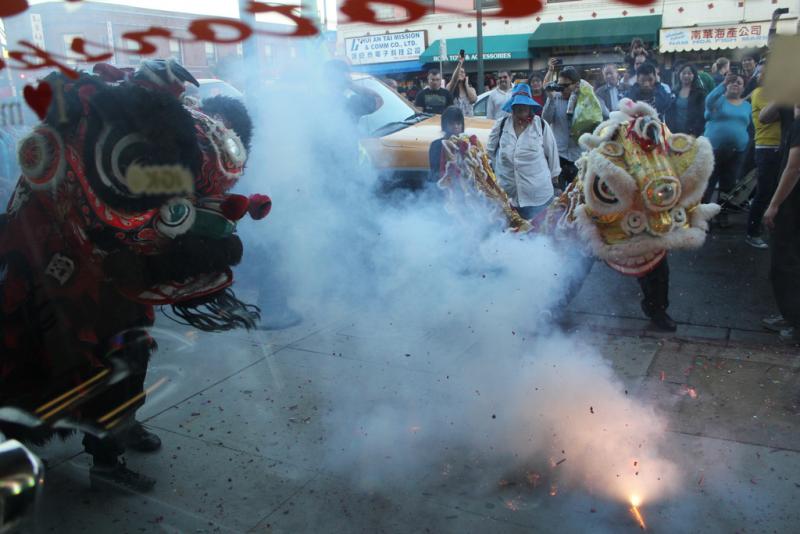 The
Chinese Lunar New Year
, also known as the Spring Festival, is spurring more excitement as the day draws near.
This year the holiday falls on Feb. 10. It is the Year of the Snake, following the past Year of the Dragon. Each year is named after one of the 12-year cycle of animals from the Chinese zodiac.
The Spring Festival is the most important and longest holiday of the year for the Chinese. It lasts from the first day of the Chinese lunar calendar until the Lantern Festival on the 15th of the first month.
As a tradition in China, families get together on New Year's Eve around a feast of delicious food, such as Jiaozi or dumplings, Peking duck, meatballs, steamed fish, pork, and, of course, liquor. On the Eve, all the TV channels run evening gala shows, either featuring Peking opera, dancing or the most-watched five-hour gala show on CCTV. People eat, chat, laugh, light firecrackers up until the midnight countdown and wish one another a "Happy New Year."
This year the festival falls on the weekend before Valentine's Day. For Chinese and Asian-Americans in Los Angeles, you may want to consider the following public events a must-go. For others, these can be your first choice of rendezvous for a change.
1. Traditional New Year Kick-Off in Chinatown
The Thien Hau Temple in L.A. opens the festival with traditional incense burning, lion dances, and 500,000 firecrackers in action, along with Buddhist and Taoist monks and families of all generations.
When: Sat., Feb. 9, 2013, 11pm
Where: Thien Hau Temple, 750-756 N. Yale Street, Los Angeles, CA 90012
Cost: Free
Parking: Streets and pay parking lots nearby
2. USC Spring Festival Evening Gala Show
The Chinese Students and Scholars Association of USC presents a variety show featuring traditional Chinese New Year programs, such as short comedies and a folk music ensemble. It will also showcase magic shows, musical comedies, modern dances and much more.
When: Sun., Feb. 10, 2013, 7pm-9:30pm
Where: Bovard Auditorium, USC University Park Campus, Los Angeles, 90089
Cost: Early bird N/A; General admission $15. Buy tickets here.
Parking: Streets, USC campus daily pass $10
3. Chinese New Year Celebration at UCLA
You can learn how to write Chinese characters, decorate paper lanterns, discuss the Chinese food scene of Los Angeles with Pulitzer Prize-winning food critic Jonathan Gold and enjoy a Chinese music concert by the Music of China Ensemble of UCLA.
When: Sun., Feb. 10, 2013, 2pm
Where: Hammer Museum, 10899 Wilshire Blvd., Los Angeles, CA 90024
Cost: Free
Parking: $3 for three hours under the museum
For next week:
4. The 114th Golden Dragon Parade in Chinatown
L.A.'s Chinese Chamber of Commerce presents the 2013 Chinese New Year with an annual dragon parade and marching bands along North Broadway in Chinatown.
When: Sat., Feb. 16, 2013, 1pm
Where: 977 N. Broadway, Los Angeles, CA 90012
Cost: Free
Parking: Streets and pay parking lots nearby
5. The 12th Lantern Festival Celebration at Asian American Museum
This annual festival and street fair features interactive arts and crafts and entertainment and educational activities, including Chinese calligraphy, face painting, Chinese paper-cutting, lantern making, a wishing well and more.
When: Sat., March 2, 2013, Noon-7pm
Where: Chinese American Museum, 425 N. Los Angeles St., at El Pueblo de Los Angeles Historical Monument (across from Union Station), Los Angeles, CA 90012
Cost: Free
Parking: Streets and pay parking lots nearby
Read Neon Tommy's coverage of Chinatown here.
Reach Senior Staff Reporter Gracie Zheng here; Follow her on Twitter