USC Sports
USC Picks Up Four-Star Linebacker Michael Hutchings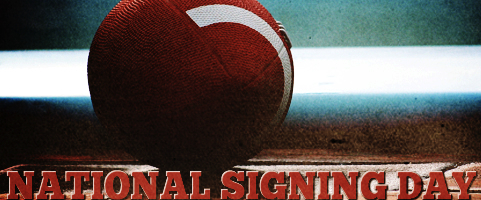 Michael Hutchings, the four-star outside linebacker is officially coming to Southland, filing his letter of commitment to USC just recently. The De La Salle senior from Concord, Calif. in Northern California joins a strong Trojan linebacking corps fronted by Hayes Pullard and Dion Bailey.
Hutchings, as a top-100 national recruit per ESPN (71st) and Rivals (94th) is one of the country's top OLBs; he's ranked fourth and sixth according to ESPN and Rivals, respectively. ESPN keys in on Hutchings' tackling, run support and ability to diagnose plays, all three of which are exactly what USC needs in its linebackers. The teams that gave the Trojans the most trouble on defense in 2012 were spread teams who favored running the ball. It was hard to watch Lamar Dawson and others caught flatfooted when Marcus Mariota or Brett Hundley correctly read the USC defense and exploited it.
From just a physique standpoint, Hutchings (6-foot-2, 210 lbs.) is very similar to Bailey (6-foot-0, 210 lbs.), the safety-to-linebacker convert (who may drop back in the secondary for this coming season, possibly opening up a LB spot). He verbally committed July 1, 2012.
Hutchings' range is fantastic (see below). New defensive coordinator Clancy Pendergast will surely love Hutchings' versatility in the Trojans' new defense. In the past, Pendergast has favored a 4-3, 3-4 hybrid scheme in the pros and at California.
Hutchings' Spartans were arguably the top high school team in the country in 2012. This last season, De La Salle went undefeated, beating Corona's Centennial High School in the California Interscholastic Federation Open Division State title 48-28, its fourth in a row. The Spartans beat opponents by an average of 29 points per contest.
Reach Senior Sports Editor Will Robinson here. Follow him here.