NFL
Super Bowl Preview: San Francisco 49ers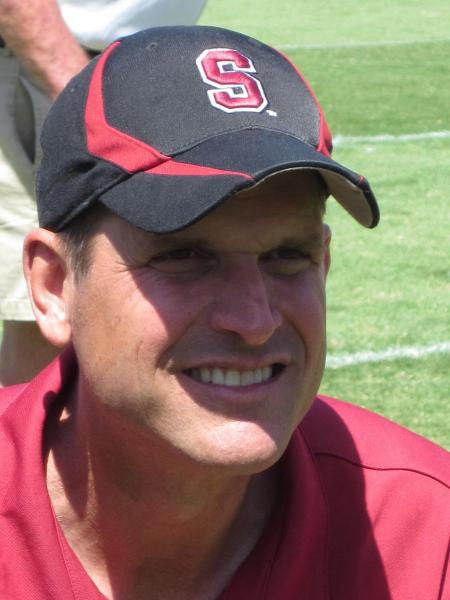 Guys! It's almost here! Super Bowl Sunday is just two days away. People have probably been too occupied buying chicken wings and delicious cheap beer to even know about either team playing in the big game. Well, the Ravens' preview is elsewhere, but to learn about the NFC Champion San Francisco 49ers, you've come to the right place.
After a phenomenal first season under head coach Jim Harbaugh, all signs pointed to a regression year by the Niners. Well, with just a one-and-a-half game difference, they've kept up the pace, ranking as the fourth-best team per Football Outsiders' DVOA and the second-best regular season team in the NFC. Obviously, San Francisco's season story points to its suffocating defense and new dynamic quarterback. But there's more to the team than just those two simple points. We're gonna delve into every aspect, as well as some essential things the 49ers must control to claim its sixth Super Bowl title in as many tries.
COACHING
Harbaugh has done wonders since taking over a disappointing Mike Singletary-led bunch in 2011. He led the team to a 13-3 mark with a limited offseason and had them at 11-4-1 in 2012. One great thing about Harbaugh is that he's not afraid to break conservative conventions held by the coaching corps. No, not talking about fiscal policy or anything. But something such as going for it on 4th-and-2 before the fourth quarter because the run game played so well. That's always the right move, but rare is a coach to make that call (I'm looking at you, John Fox). With offensive coordinator Greg Roman and defensive coordinator Vic Fangio, Harbaugh assembled an elite staff to handle both sides of the ball, making his job to coach the whole team easier. He'll be the best coach in the league, if he's not already, soon.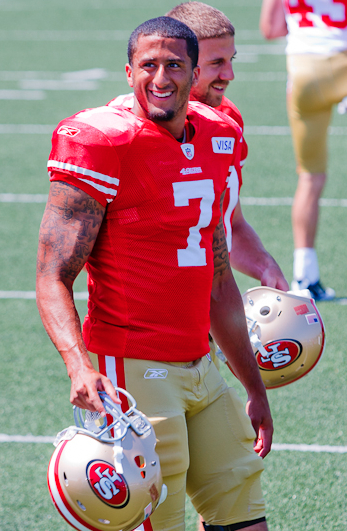 OFFENSE
The biggest story is unequivocally quarterback Colin Kaepernick. After Alex Smith sustained a concussion in the ninth game of the season against the St. Louis Rams, Harbaugh gave the former member of the Nevada Wolf Pack the keys to the high-powered offense (fourth DVOA at that point in the season) and peeled out, never looking back. Though the offense dipped ever so slightly with Kaep (it finished fifth), it was more dynamic with the pistol read option as its centerpiece and the young QB's cannon disguised as an arm. Though Smith had an excellent season before his uneventful injury (1,731 yards, 13 touchdowns, five interceptions, a league-leading 70-percent completion percentage and a 104.1 quarterback rating), the second-year Kaepernick can run it well enough to make Chris Brown jealous (415 yards and five scores in the regular season, in addition to his coming out performance against Green Bay) in addition to airing it out (Kaep is +.35 in yards per attempt).
Speaking of Kaepernick, Michael Crabtree has flourished since the quarterback switch. Though he was already on pace for a fine season, four of his five highest single-game yard totals came with the new QB. He also looked monstrous against the Packers and came up big against the Atlanta Falcons, making a great catch-and-run in the fourth quarter to get SF in scoring position. He has finally become the wideout many expected to see after he left Texas Tech in 2010.
The main target in the passing attack, tight end Vernon Davis, was definitely underutilized all year, catching seven total passes in seven games coming into the NFC title game. But the freak from Maryland got it going, gaining 106 yards on five grabs, one of which found him in the end zone. A strong Davis and Crabtree will do wonders for the San Francisco offense in the future, but most importantly, on Sunday.
But lest anyone forgets, the Niners love to pound the ball up the middle with their franchise-leading rusher, Frank Gore. At 29, Gore has many miles on his legs and body. But he didn't let up in 2012, gaining over 1,200 yards and hitting the end zone eight times. LaMichael James, Kendall Hunter and Kaepernick helped take the rushing load off Gore's back, allowing him to stay fresher longer into the season. They gained the fourth-most rushing yards in the league this season. They're gonna work the middle of their excellent offensive line, led by left tackle Joe Staley and guard Mike Iupati. Their five guys up front are an enormous advantage the Niners have over most teams.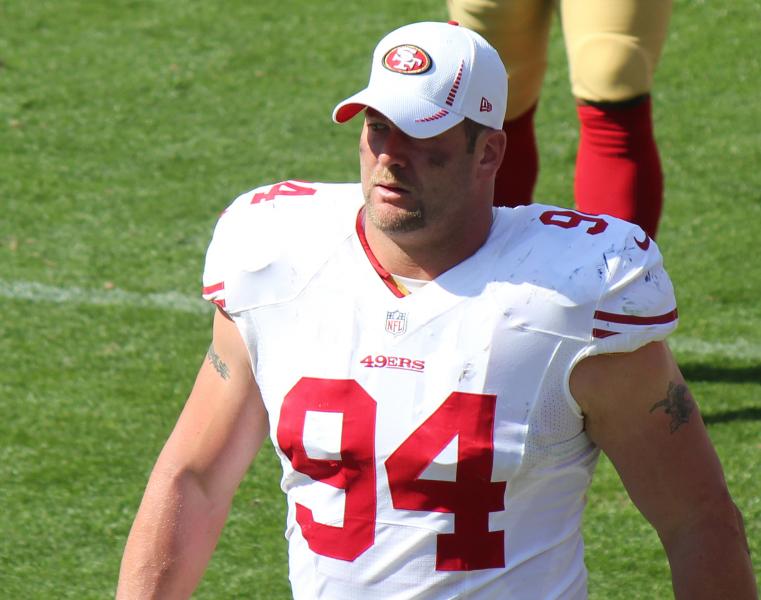 DEFENSE
On both sides of the ball, it starts in the trenches. And for San Francisco, their main man is 3-4 defensive end Justin Smith. He's missed some time with a torn triceps tendon – with no sign of deer antler spray – and won't be quite the monster he was last year. But having him up there invaluably aids the defense, as he demands double teams from opposing blockers.
Smith, Ray McDonald and Isaac Sopoaga's (a monster in his own right) work up front sets up the best linebacking corps in the league to perform its damage. Aldon Smith, pass rushing extraordinaire, has improved upon his one trick from last year, becoming a stronger run-stopper. Patrick Willis made his sixth All-Pro team in as many seasons, and he's arguably the second best inside linebacker on his team! NaVorro Bowman is a beast, roaming sideline to sideline and knocking down runners with ease. Even with one of the two, San Francisco would have a good middle four. But with both, the two best players at their respective position? Stellar. And Ahmad Brooks is solid, too. The Niners won't lose because of these four guys.
The problem lies behind Willis and Bowman, in the San Francisco secondary. Cornerback Carlos Rogers picked off opposing quarterbacks six times last year but just one in 2012. Safeties Dashon Goldson and Donte Whitner are headhunters, roaming in the backfield, waiting to attempt decapitating receivers across the middle or running backs making a move in the open field. But they may be too aggressive for their own good, susceptible to the deep ball. More on this later.
SPECIAL TEAMS
Well, this unit features Dr. Punter and Mr. Kicker. Andy Lee remains one of the league's punters best, averaging 48 yards per punt. Alternatively, there's David Akers. David Akers broke records on records last year during his first year in the Bay. But this year? He's gone from sure thing to liability. He missed 13 field goals this season, giving the old vet a crappy conversion percentage of 69 percent. While the undoing of San Francisco a year ago was poor punt and kick returning by pariah Kyle Williams, San Francisco's worries now lay on the 38-year-old Akers and his left leg.
KEYS TO VICTORY
Don't get beat by the deep ball
This is by far the most important factor for the Niners. Matt Ryan and Julio Jones abused the red-and-gold secondary. It wasn't pretty. Tarell Brown and the rest of the defensive backs will need to key in on Joe Flacco's connection to Torrey Smith, Anquan Boldin and Dennis Pitta. If they can't control them, then, to put it lightly, it'll be a rough day.
Which Aldon Smith will show up?
In 13 games, Smith racked up an insane 19.5 sacks, putting him in reasonable position to break Michael Strahan's record of 22.5. But since Week 15 against New England, he's had none. The pass rush has been invisible due to Smith's struggles. Flacco will need to be harassed, and Smith is the only elite pass rusher on San Francisco's roster. He needs to come up big.
Ride Gore and Kaep's legs
The weak spot to Baltimore's defense is its run D, allowing 123 yards per game, ranking 26th in DVOA. The killer read option must be on full display in addition to designed runs from under center for Gore. Controlling the ground and line of scrimmage will control the game for San Francisco.
Reach Senior Sports Editor Will Robinson here. Follow him here.