National
Senate Votes To End Hagel Filibuster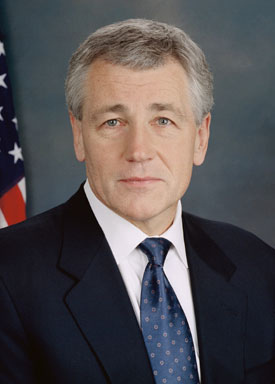 On Tuesday afternoon the Senate voted 71-27 to end the Republican-led filibuster on Chuck Hagel's nomination as Defense secretary.
Hagel, unlike his predecessor Leon Panetta, who was voted in unanimously in 2011, will likely win the final confirmation with less votes than expected, making him according to The Los Angeles Times, "the first successful Pentagon chief to attain the post with more than two dissenting votes in decades."
But even if a senator decides to delay the final vote for 30 hours, which is in accordance with Senate rules, Hagel will be confirmed quicker than Panetta by three days.
Read more of Neon Tommy's coverage of Chuck Hagel's nomination.
Read the full story here.