Entertainment News
NAACP Image Awards Bring Out Major Stars, Moving Performances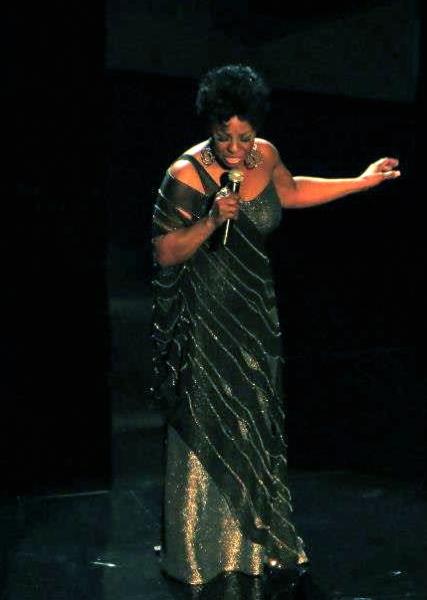 Massive celebrities like Jamie Foxx, Kerry Washington, Halle Berry, and more gathered to celebrate the significant achievements of African Americans in the television, music, and movie industries at the 44th NAACP Image Awards Friday. The event took place at the Shrine Auditorium in Los Angeles and was hosted by Steve Harvey.
Washington was the big winner of the night, taking home awards for outstanding supporting actress in Django Unchained, outstanding actress for her role in Scandal, and the NAACP president's award for her public service. During the awards it was also noted that Washington was the first African American woman in over 35 years to be a female lead on a primetime show.
The whole night was a star-studded event, boasting presenters like Terrence Jenkins, Laz Alonso, Meagan Good, and Samuel L. Jackson. In addition to Washington, some of the big winners of the night included Loretta Devine (Grey's Anatomy), for outstanding supporting actress in a drama series, Don Cheadle (House of Lies) for Outstanding actor in a comedy series, and LL Cool J (NCIS: Los Angeles) for outstanding actor in a drama series.
Some of the night's biggest winners were not in attendance to accept their award, like Denzel Washington, who received the award for outstanding actor in a motion picture for his performance in Flight. Viola Davis (Never Back Down) who won outstanding lead actress in a motion picture and Omar Epps (House) for outstanding supporting actor in a drama series were also missed during the night.
The first musical performance of the evening was Gladys Knight, who gave a special musical tribute to the stars that passed away in the year 2012.
Beasts of the Southern Wild, Red Tails, Django Unchained, Tyler Perry's Good Deeds, and Flight battled it out for the award of outstanding motion picture. But in the end Red Tails prevailed, as George Lucas went up onto the stage and said, "Look! I beat Quentin Tarantino!"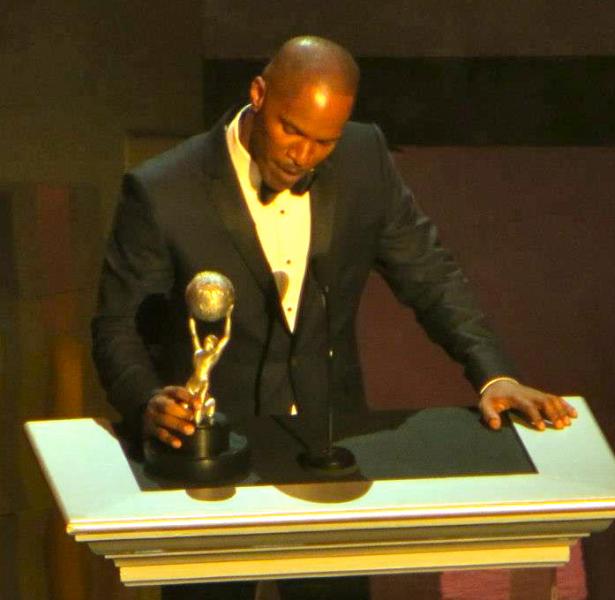 Harry Belafonte was given the highest honor of the night, the Spingarn award, for his exemplary years as an actor, musician, and civil rights activist. Common and Wyclef gave him a musical tribute as they did their own versions of Belafonte's "Matilda" and "Day-o."
Jamie Foxx closed out the show, receiving the "Entertainer of the Year" award. Moved by Belafonte's speech, Foxx was tearful as he sang a little Fred Hammond with his smooth symphonic voice, and promised to try his best to do all he can with regards to making the world a better place.
Reach Contributor Rebecca Sai here.