Food
Mountain Dew Debuts New Breakfast Beverage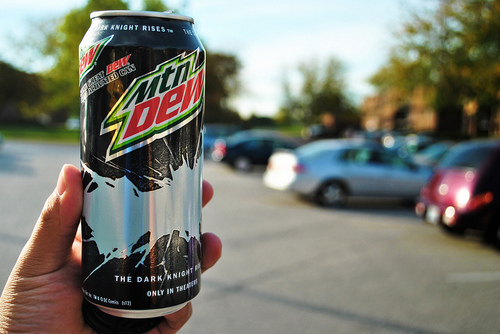 Mountain Dew has a quick breakfast solution for those who don't drink coffee or tea.
The new drink is called Kickstart. It is not considered an energy drink by PepsiCo. The drink reportedly contains far less amounts of caffeine than drinks that have lawmakers and consumer advocates concerned, such as Monster and Red Bull. The company says it will be made with 5 percent juice, Vitamins B and C, and with an extra jolt of caffeine.
One thing the new breakfast drink will have in common with energy drinks will be the same 16-ounce cans.
Kickstart will allow PepsiCo to get a foot in the growing energy drink market, while trying to avoid controversy. The new product will be available in many different flavors, such as "energizing orange citrus" and "energizing fruit punch."
PepsiCo developed the idea for Kickstart through consumer research. The company found that Mountain Dew fans wanted an alternative to morning drinks such as coffee, tea and juice, said chief marketing officer at PepsiCo, Simon Lowden.
Energy drinks such as Red Bull and Monster are expected to decline due to recent controversy. Kickstart may be the start of a new market in which health benefits are not sacrificed for energy.
The Food and Drug Administration have been called on by Lawmakers and consumer advocacy groups to investigate high levels of caffeine in energy drinks for younger people. They have been looking into possible health consequences. New York's attorney general launched an investigation into the marketing prices of energy drink makers including Monster and PepsiCo last summer.
Health precautions are already being taken. Kickstart uses artificial sweeteners to reduce the breakfast beverage's calories to half of a regular soda.
Kickstart looks like an energy drink, but has far less caffeine. At 92 milligrams for a 16-ounce can it is significantly better than a can of PepsiCo's Amp energy drink, which has 142 milligrams, according to the Center for Science in the Public Interest.
Consumers will have to make their own health judgments as they buy and try the new Kickstart beverages.
Reach Staff Reporter Alexis Mason here or follower her on Twitter.