Nation and World
Joan Rivers Stands By Holocaust Joke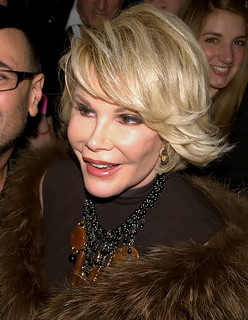 Joan Rivers will not apologize for a Holocaust joke she made while describing the dress worn by German model Heidi Klum at the Academy Awards.
Appearing Monday on E!'s Fashion Police, the 79-year-old comedian said, "The last time a German looked this hot was when they were pushing Jews into the ovens."
The Anti-Defamation League has called the crack "vulgar and offensive to Jews and Holocaust survivors." But Rivers, who is Jewish herself, claims that humor is her way of following the oft-heard post-Holocaust mantra of remembrance, "Never again."
In a statement to ABCNews.com, Rivers said:
"My hsuband lost the majority of his family at Auschwitz, and I can assure you that I have always made it a point to remind people of the Holocaust through humor."
Read the full story at ABC News.
Reach Executive Producer Francesca Bessey here; follow her here.