International
Iran Reacts To "Argo" Victory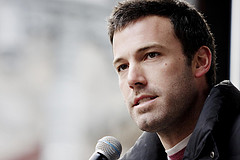 Iranian officials said Monday they aren't pleased with "Argo," the Best Picture winner at the Academy Awards last night, which depicts an American hostage situation in Iran. The Iranian officials said the film is anti-Iran and CIA/American propaganda, according to Fox News.
The movie has not been screened in any Iranian theaters, but many Iranians have seen the movie through bootleg DVD copies, which can be bought in downtown Tehran for about 30,000 rials, the equivalent of less than one dollar.
The views of the people seem to be split, per Fox News' article, with many of the older generation who was there to witness the 1979 revolution feeling uneasy about director Ben Affleck's depiction of the times.
Read the whole story here.
Read more of Neon Tommy's coverage of Iran here.
Reach Executive Producer Michael Juliani here.