USC Sports
Four-Star Tackle Nico Falah Signs With USC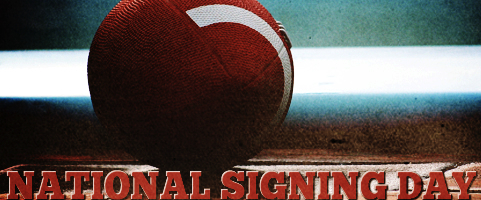 It's official: Four-star offensive tackle Nico Falah from Bellflower, Calif. sent in his letter of commitment to USC today, a verbal commit dating back to July 11 of last year. Falah was considering Washington, but
USC Athletics announced via Twitter
that he has signed with the Trojans.
Falah is a needed addition to the young Trojans offensive line, which struggled mightily last season, surrendering 17 sacks (11 more than the year before). That's not a bad mark, but quarterback Matt Barkley was hit a lot more this last season than the one previous.
More so than last year, the line needs help now that the center stalwart Khaled Holmes graduated. A strong five-man unit will go a long way for USC, especially when competing against the likes of Stanford or Oregon's linemen.
Falah comes in as a top-25 California recruit by both ESPN and Rivals, both in each respective rankers' overall top 250 and the 13th/14th-ranked offensive tackle, respectively. ESPN praises Falah for his run blocking, blocking in space, physicality and strength. At 6-foot-6 and 285 pounds, he's not as big as current tackles Zach Banner or Max Tuerk. But in his senior year highlights, you can see his speed and power in the running game. There aren't many highlights of pass protection which could simply be selective editing (as holding off a defensive end is not nearly as cool as pancaking a linebacker) or a slight weakness in that area. If he struggles against Pac-12 pass rushers, perhaps a move inside to guard will be his final landing spot, especially with Banner, Tuerk and Aundrey Walker entrenched ahead of him.
Falah hails from St. John Bosco High School, a Catholic prep school in Bellflower. The Braves were narrowly defeated by eventual Pac-5 champs Long Beach Poly, 13-10.
Reach Senior Sports Editor Will Robinson here. Follow him here.