USC Sports
Four-Star Offensive Lineman Khaliel Rodgers Signs With USC Trojans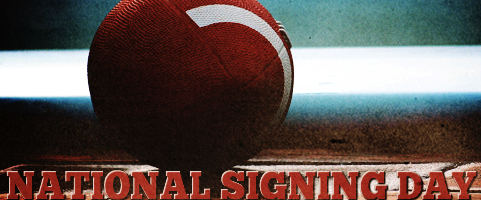 Khaliel Rodgers will make his way across the country this fall to USC, as he signed his letter of intent to the university on Wednesday.
Ranked as the best offensive guard in the nation by Rivals.com, Rodgers committed to the Trojans last July out of Eastern Christian Academy in Maryland. He will join high school teammate Kenny Bigelow in the Cardinal and Gold this fall after fielding offers from other schools like UCLA, Ohio State, Washington and Texas A&M.
The 6-foot-2, 310-pound lineman is also categorized as a center by Scout.com. That site, Rivals and ESPN.com all rate Rodgers as a four-star prospect. Both Rodgers and Bigelow were selected to the U.S. Army All-American East team. Scout.com ranked Rodgers as the second-best center in his class. Rivals.com evaluators were the highest on Rodgers, rating him as the nation's 51st-best player in the Class of 2013, regardless of position.
"He's kind of a shorter wider guy, he doesn't look getting off the bus like a four or five-star guy would," said FOX Sports NEXT's Allan Trieu at the Army All-American Bowl practice. "But he came out here and played like an absolute animal. The thing about him is that he's got kind of the nasty demeanor you like to see in offensive linemen."
Follow all of Neon Tommy's coverage of National Signing Day for USC here.