Los Angeles
San Diego Police Say Christopher Dorner Not In Pt. Loma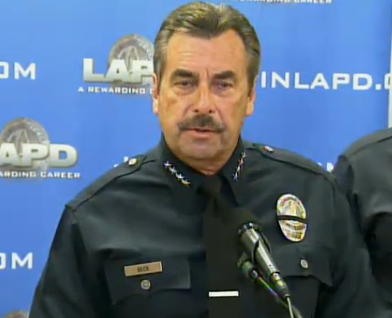 A raft of police cars surrounded a small building near a U.S. Navy Base along the San Diego coastal area of Point Loma. But though San Diego Police thought that someone matching the description of Christopher Dorner, the armed-and-dangerous suspect in the killings of at least three people, was barricaded in that building, they later said the situation is unrelated to the search for Dorner.
Dorner said in an Internet post this week that he's killing LAPD officers to bring attention to brutality and abuse of force among the ranks of LAPD. But Beck quickly dismissed the post, saying Dorner was purely a murderer.
"If you want to give any attribution to his ramblings on the Internet, go ahead, but I will not," Beck said.
LAPD offered protection details to more than 40 people after the discovery of the post. Dorner named several individuals, including current and former LAPD officers in his posting.
Beck called on Dorner to turn himself in, saying his vendetta against California law enforcement must end.