Los Angeles and Region
Burned Pickup Truck In Big Bear Confirmed As Dorner's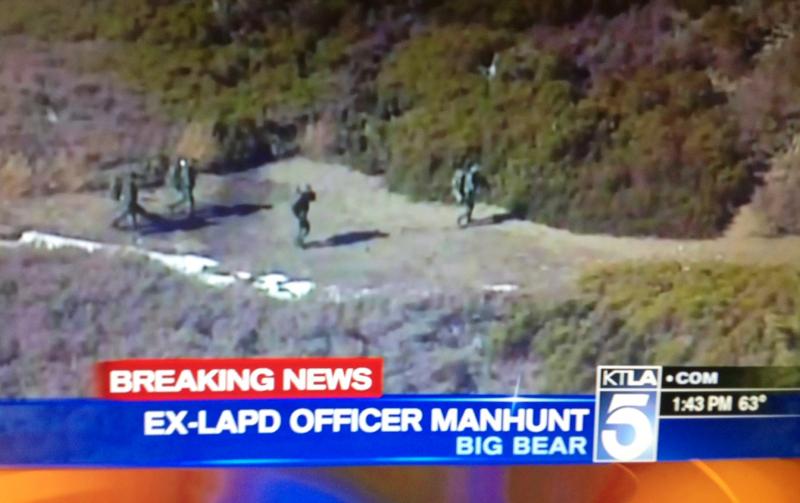 Christopher Dorner's pickup truck has been found in Big Bear, but he is still on the run. On Thursday afternoon, NBCLA reported that a burned pickup truck in Big Bear was similar to the description of the pickup truck Christopher Dorner has been driving. The San Bernardino County Sheriff's Department later confirmed the truck belonged to Dorner. The car was first found at 8:30 a.m. near Club View Drive.
The San Bernardino County Sheriff's Department SWAT Team was the first law enforcement agency on the scene. Bear Mountain Resort is shut down and Bear Valley Unified School District is on lockdown. KTLA 5 also reported that there are new footprints in the snow near the area of the burned vehicle.
NBCLA reported that the Riverside police officer who survived gunshot wounds Thursday morning is a 27-year-old officer in training. He is expected to survive.
Anderson Cooper tweeted from his personal Twitter acoount, "Learned today suspect Christopher Dorner sent me a parcel at CNN. Inside was a note, DVD, and a coin shot thru with bullet holes."
Click hear to visit the NBCLA website.
Click here to visit the KTLA 5 website.
Reach Staff Reporter Max Schwartz here; follow him on Twitter here.