National
American Airlines, US Airways Reportedly Agree On Merger Terms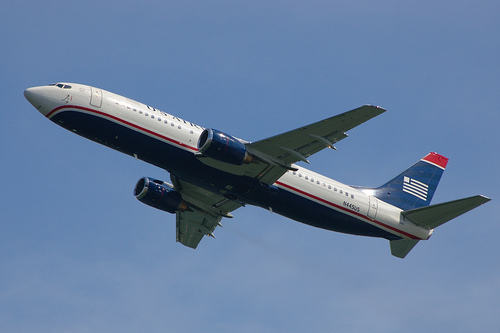 The merger of American Airlines and US Airways, believed by analysts to be the final shoe to drop in the realignment of the U.S.'s airline industry, is set to proceed after both companies' boards approved the transaction in Wednesday meetings.
Despite American Airlines' status as the larger carrier, the current CEO of US Airways, Doug Parker, will assume that role in the combined company, which is expected to be formally introduced Thursday. American's parent company, AMR Corp., has languished in Chapter 11 bankruptcy since 2011, while US Airways has enjoyed three years of profitability and a stock price that more than doubled over the last year.
As the Wall Street Journal reports:
"Both airlines' boards met separately Wednesday afternoon and approved the stock-swap transaction, which gives AMR creditors 72% of the combined company and US Airways shareholders the balance, according to people familiar with the matter, creating a company with a market capitalization that could approach $11 billion. The combination, if blessed by the judge overseeing American's bankruptcy case and antitrust regulators at the Justice Department, builds the largest carrier in the world by traffic, plugs holes in American's existing route network and brings US Airways into safe harbor."
Parker took the helm of US Airways when, as CEO of America West Airlines, he bought US Airways out of bankruptcy and merged it with America West in 2005. Parker had been pursuing another transaction ever since, having offered to buy Delta Air Lines (which later merged with Northwest Airlines) in 2006 and trying to merge with United Airlines (which recently combined with Continental Airlines) in 2008. It appears he finally landed the legacy dance partner he had been looking for.
Reach Executive Producer Matt Pressberg here.