Sports
Weekend Sports Watcher: Ignore The Pro Bowl...Better Games Are On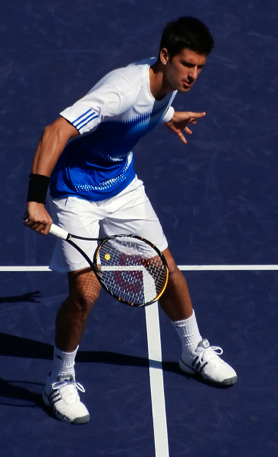 Pro Bowl weekend is finally upon us, which means we can focus our attention on other sporting events besides those of the NFL. In the two-weeklong anticipation for the 49ers and Ravens Super Bowl, sports like golf, tennis and college basketball will definitely fill the sports fans' void for action and entertaining storylines.
SATURDAY 1 P.M. PST: No. 15 NEW MEXICO VS. SAN DIEGO STATE (NBCSN)
The Mountain West Conference is arguably the strongest in decades with six teams currently in Joe Lunardi's recent Bracketology. A matchup between two of the best in the conference in New Mexico and San Diego State will make for a heated affair in Viejas Arena.
The Lobos have been one of the biggest surprises in the nation, posting victories over UConn, USC, Cincinnati and UNLV. New Mexico has been led by sophomore Alex Kirk who is registering 11.8 points and 7.6 rebounds per game, using his length and basketball IQ to make outstanding plays.
The Aztecs, meanwhile, have struggled in conference play but posted a strong 12-2 out-of-conference record. Victories over USC, UCLA and a last-second loss to Arizona highlight the Aztecs' non-conference slate. In the past week, SDSU lost to Wyoming after scoring nine first-half points and fell to UNLV, proving the rigor of any week in the Mountain West Conferene.
Jamaal Franklin and Chase Tapley lead the charge with their combined 32 points per game, which actually accounts to close to half of the team's offensive production. The Lobos will look to challenge the Aztecs' athletic lineup with junior guards Kendall Williams and Tony Snell. Both teams score fewer than 72 points per night so expect a defensive slugfest.
Prediction: New Mexico 65, San Diego State 61
SATURDAY 7:30 P.M. PST: NASHVILLE PREDATORS VS. ANAHEIM DUCKS (FSN)
Don't look now, but the Anaheim Ducks have fired out of the gate as one of the best teams in the NHL. Two impressive victories over Vancouver and Calgary have propelled the Ducks to the top of the Pacific Division.
Free agent acquisition Daniel Winnik has bolstered the Ducks' attack by scoring four goals in the first two games. This season the Ducks are averaging six goals per game and more importantly are scoring goals on every five shots attempted.
Those type of stats will help bolster an Anaheim Ducks offense that finished near the bottom of the league with only 204 goals last season. Anaheim fans will show up in bunches to take out their anger against the team in Nashville that knocked them out of the playoffs two seasons ago.
The Nashville Predators are healthy and primed for another trip to the NHL Postseason. Nashville has one win on the season against Minnesota, but don't be fooled as the Predators are only allowing two goals per game.
Shea Weber and Ryan Ellis anchor a strong defensive unit for Nashville that plays fast and determined. The loss of Ryan Suter will affect the offensive unit but do not discount the Predators toughness' against the more finesse Ducks.
Prediction: Anaheim Ducks 3, Nashville Predators 2
SUNDAY 12 A.M. PST: AUSTRALIAN OPEN MEN'S FINAL (ESPN)
NOVAK DJOKOVIC VS. ANDY MURRAY
This Australian Open should be quite the match if history has anything to say on the matter. Saturday's final will be a rematch of the grueling Australian Open semifinal last year which Djokovic won in five sets on his way to defending his title.
Andy Murray is coming off a Wimbledon Championship, Olympic Gold Medal and a U.S. Open title. The hottest tennis player in the world, at this moment, will be facing the Djokovic who won three grand slam events in 2011. Both players are playing sound tennis at the Australian Open, building excitement and much-needed anticipation for a Tennis Grand Slam Final.
Murray has a dominant back-hand and can charge the net with the best in tennis. Djokovic uses his serve and powerful play to control the match. After playing a five-hour marathon against Stanislas Wawrinka in five sets, Djokovic has only dropped one set since, en route to the final.
Murray defeated archrival Roger Federer in an equally thrilling five-set affair. The two best tennis players in the world are battling for supremacy on the hard court, with distinct styles of play on each side of the court.
Prediction: Murray in Five Sets
SUNDAY 10 A.M. PST: NO. 13 MICHIGAN STATE VS. NO. 7 INDIANA (CBS)
Tom Izzo and the Michigan State Spartans will square off against Tom Crean's Indiana Hoosiers in another Big-10 heavyweight match. With both teams sitting near the top of the conference, top national seeds could be on the line in Indiana.
Michigan State has had its fair share of success against ranked opponents, defeating Kansas and Ohio State. The Spartans are currently riding a six-game winning streak riding their tough defense. During their winning streak, the Spartans have allowed fewer than 60 points in four of their last six games.
Indiana is ranked second in the NCAA with 83 points per game, led by Cody Zeller and Victor Oladipo. Zeller is one of the top players in the nation after forgoing the draft last season, averaging 16 points and eight rebounds per game. Oladipo has been extremely efficient this season, scoring 13 points on 66-percent shooting.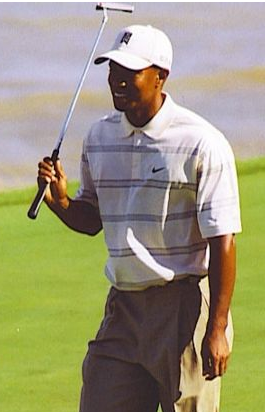 For Michigan State, point guard Keith Appling has carried the load. In his last game, a victory over Wisconsin, Appling played 39 minutes and scored 19 points. Head coach Tom Izzo will need his big men, Adreian Payne, 6-foot-10, 240 pounds, and Derrick Nix, 6-foot-9, 270 pounds, to control the paint for Michigan State.
Prediction: Indiana 78 Michigan State 64
SUNDAY 3 P.M. PST: FARMERS INSURANCE OPEN (CBS)
The first official golf tournament of the year is underway from beautiful Torrey Pines, San Diego. All your favorite golfers, including Ernie Ells, Phil Mickelson, Rory McIlroy and Tiger Woods, will be in attendance.
Woods posted a 68 on the first day of play, sitting right in contention for a dramatic run on Sunday. Sports fans should be cheering their hearts out to watch Tiger play a Sunday round that actually could affect the trophy presentation.
The 2003 Masters champion Mike Weir had a six-under 66 in his first round of the Farmers Insurance Open on Thursday. The 42-year-old Canadian could be on the verge of making his first PGA Tour cut since the 2011 AT&T National.
Phil Mickelson looked fatigued in his opening round and called the event taxing on his body, which could play a factor in his performance. The best reasons to watch this event are obviously a great location in Torrey Pines, the calm serenity of Sunday for a championship and the voice of Jim Nantz.
Prediction: Brandt Snedeker Takes the Title
Reach Staff Writer Evan Budrovich here, or follow him on Twitter.