National
TSA Removing 'Naked' Body Scanners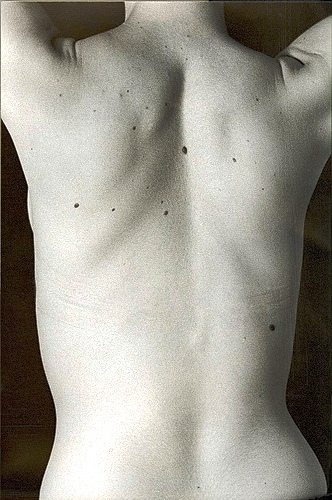 You can now keep your muffin top to yourself.
Airport body scanners that produced revealing and almost nude images of travelers' bodies will be removed from checkpoints by June 2013, CNN reports.
Privacy concerns caused the TSA to implement this change. The images were so graphic that they had to be viewed in private rooms away from checkpoints, in part to allay the grumbles of passengers.
READ MORE: TSA Tone Deaf As Americans Bristle At Privacy Invasion
Rapiscan Systems, the manufacturer of the scanners, was called on to eliminate the 'naked images and replace them with less suggestive cartoon-like stick figures, but Rapiscan acknowledged it could not meet a congressional-ordered deadline.
The American Civil Liberties Union has been a longtime critic of the machines, and has been skeptical of claims that images are not saved, according to Fox News.
"Although TSA says that the capability to store and transmit images of passengers' bodies will not normally be activated, the agency requires this functionality in all the airport scanners it purchases," the organization advises travelers on its website. "A TSA agent in another room will see an image of your body that could include a revealing look at your entire body, including breasts, genitals, buttocks, and external medical devices."
Could 'external medical devices' be an euphemism for breast implants?
The move doesn't mean that passengers won't have to go through full-body scans at airports, according to Wired. The TSA will continue to use and deploy more millimeter wave technology scanners which have adopted the generic-outline standard, giving your mid-section the svelte look of Jessica Rabbit's.
The option to opt-out in favor of a TSA pat down remains unchanged.
Follow Executive Producer Chima Simone on Twitter.