Food
Top 5 Super Bowl XLVII Snack Hacks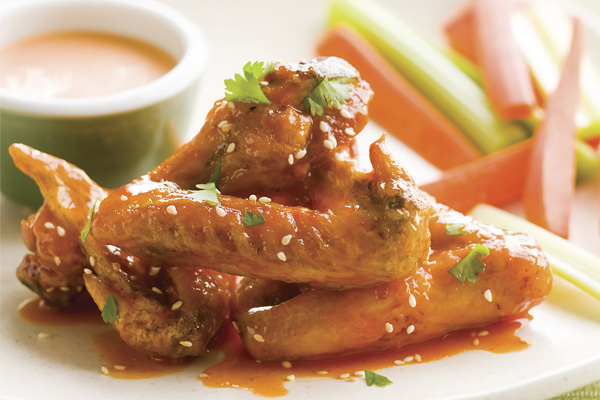 Yes,
Super Bowl Sunday
is first and foremost about the football. As a sports fan, I realize this and completely agree. But no matter how focused on the game (or the commercials) you may be,
food
is a central part of almost every watch party.
With so many Super Bowl watch parties, it's easy to blend in with the crowd. That's why we've compiled some fun and easy ways to set yourself apart from the rest of the pack.
These recipes will make for a truly memorable party for your guests' taste buds, regardless of whether the San Francisco 49ers or the Baltimore Ravens win the Super Bowl (but really, let's hope your team wins).
Without further ado, here's a list of tried-and-true twists on snacking classics, with a little something for everyone. Click on the links to access the recipes to satisfy every kind of craving you could possibly have, whether it's sweet, salty, sticky, gooey or crunchy:
1. Do you and many of your Super Bowl party guests happen to like spicy foods? Try these Honey-Sriracha Glazed Buffalo Wings to kick your Super Bowl party up a few notches. Because for heat seekers, Sriracha makes (almost) everything better.
2. For a vegetarian option, try individual 7-layer dip cups to save the mess. This guarantees even portions of each component for each guest, while saving you clean-up at the end. Sure, it takes a little more time to assemble than dumping ingredients into one big (super?) bowl, but it saves foot traffic and allows you to focus on the game (or socializing). Plus, who can resist a perfect nacho-to-all-seven-layers-of-dip ratio?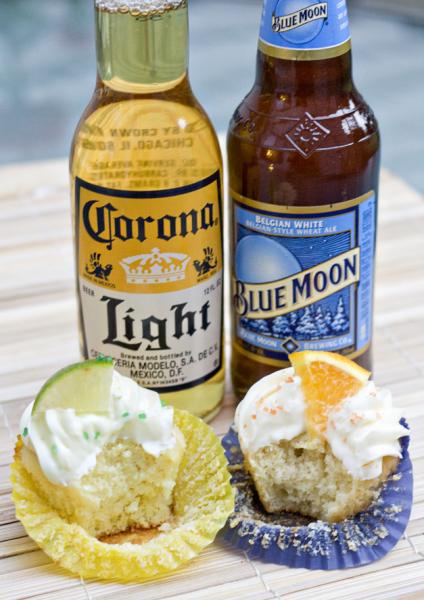 3. Beer is often a standard while watching football, at least for those who are over 21. So, to anyone with a serious sweet tooth, there IS a way to enjoy your sugar and your beer, all in one bite. Behold... the Blue Moon and Corona cupcakes! Enough said.
4. Sure, nachos are standard party fare... but loaded nachos made with Doritos? That's just outrageous. But in a good way, right? For some reason, even the most health-conscious people can turn into junk food junkies during sporting events, and what better way to indulge than while watching super-fit athletes work up a sweat on a field for hours? It's ironic to say the least, but hey, that's our American pastime at its finest!
5. On that note, if you're actually feeling a little guilty for sitting on the couch, here's a recipe for the health-conscious minority who don't consider Super Bowl a cheat day: Who knew potato chips with blue cheese dip could be under 100 calories?
Bonus Tip: If you adore avocados as much as I do, here are some nifty avocado hacks... and a gameday guacamole recipe.
Bonus Bonus Tip (a.k.a. consolation if your team loses): Super Bowl party food and beer pairings.
What are your favorite Super Bowl Sunday snacks? Who are you rooting for, the Niners? The Ravens? The riduculously expensive Super Bowl commercials? ...Or perhaps the Puppy Bowl?