NFL
Super Bowl Prediction: A Matter Of Hunger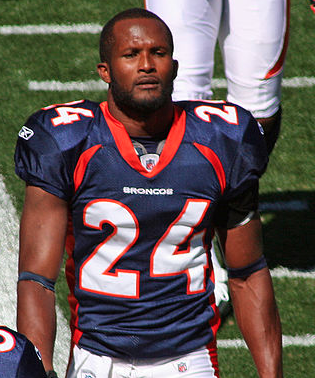 The NFL playoffs are one week underway, and there are familiar faces along with some new ones. We have rookie quarterback Russell Wilson, fresh off his Seahawks' defeat of Robert Griffin III's Redskins. We also have Tom "Terrific" Brady, basically the Joe Montana of "Clutch" now, with 16 playoff wins—more than any other NFL quarterback—and three Super Bowl championships under his belt.
But let's put statistics aside and look at the teams who are the hungriest, whose players have the most unfinished business. Three teams come to mind: Seattle, San Francisco and Denver. With the addition of Wilson, who has been playing at a 100.0 QB rating, and the improvement of explosive running back Marshawn Lynch, the Seahawks have the potential to go far in these playoffs; however as strong as this team looks, they still do not have what it takes to go all the way. As a matter of fact, no teams other than the Niners and Broncos have the force, hunger and momentum necessary to take Super Bowl XLVII.
Let's start with the Niners, and begin by traveling to the beginning of their journey. Before this year, they have had fewer ups and more downs. The last time besides last year that they have been in the playoffs was in 2002 when they lost in the divisional round to Tampa Bay. Since then they have gone through numerous offensive coordinators, invested in various players, used capital, and fired and hired coaches in search of the right tools for the team. More recently, with Alex Smith they captured the power and presence of the NFL audience last year. From the hiring of Jim Harbaugh and his faith in Alex Smith, this team was able to connect the loose ends and nearly bring San Francisco a championship. There were some mistakes that cost the team greatly and haulted its chance for a Super bowl. These mistakes have resonated in the heart of the Niners' players, and now they are more hungry than ever for a Super Bowl victory.
They have a defense built from scratch, and of which most of its starters made the NFC Pro Bowl roster. This year, they were destroyed by Seattle, but it's playoff time again, where they will be a different team, ripe for victory.
All of their potential opponents besides the Packers have powerful running packages. But with their growing hungry for victory and their presence and ability to stop the run, the 49ers are a Super Bowl-caliber team and are going to take it all the way. The Niners' defense allows only 94.2 yards per game, placing them fourth in the NFL as far as rushing defense. It seems cliché to say, "Offence wins games, but defense win championships," but it is true. Many past teams show this, look at what the Giants D-line did to the the Patriots, how Tampa Bay's defense worked the raiders leading to its Super Bowl win, and consider the Ravens destruction of the Giants in the Super Bowl. If the Niners can reincorporate Alex Smith, and he can play efficiently as he has in the past, with Gore and Hunter in the backfield and the Niners' Pro-Bowl defense, there is no force that could stop this train. I know asking to switch quarterbacks might be a challenge, but I believe with the offensive system the Niners are playing, it would serve the team better to start Alex Smith.
Now we have the Broncos and an angry-but-ambitious Peyton Manning. Manning is playing with a chip on his shoulder, even though he might not voice his opinion about being left in the dust by the Colts, we can see he is on a mission this year. Now look at the Broncos. No offense to their team last year, but with Tim Tebow leading the herd, they had no chance, but now they have Brady's twin. I say Brady is clutch, and comparable to Montana, but the same can be said for Peyton Manning. He lost some strength in his throwing arm but not enough to take his away from his mission. I do not think I need to bring out all Manning's stats this year, but ill highlight some. He has 37 TDs, 4,659 yards, only 11 interceptions, a 105.8 QB rating and most importantly, in his first season with Denver, he led his team to a record of 13-3 record, which is the tied for the best record in the NFL. The Broncos' scoring defense is second place in the league, and this team is one to fear.
For these reasons, expect a Denver-San Francisco Super Bowl. Who do you have making the trip to New Orleans for this year's Super Bowl?
Reach Contributor Noble Lau on Twitter.