Food
"Southern Girl" Offers Game Nights, Gourmet Desserts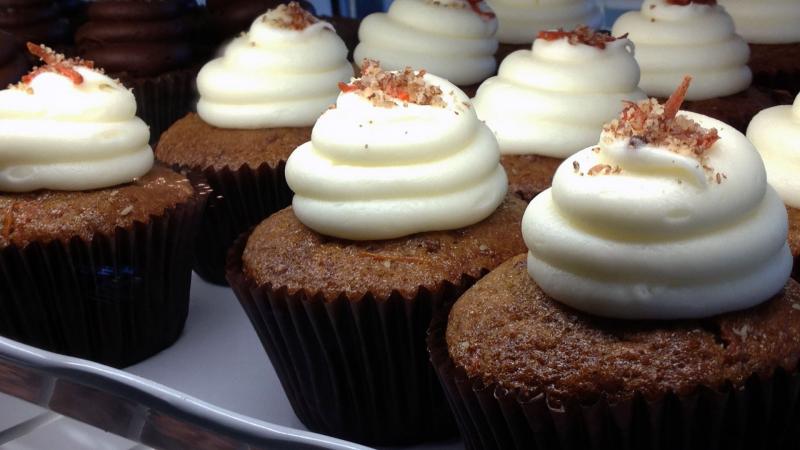 Looking for something delicious with a hint of sweet potato pie or red velvet? Thanks to
Southern Girl Desserts
, you don't have to go too far to satisfy any craving for southern-inspired delicacies that are reminiscent of home-baked goods.
Besides its unique menu featuring a vast array of southern-inspired snacks, Southern Girl Desserts recently introduced "Game Nights," a monthly event during which individuals can enjoy live music, board and card games, and happy hour discounts on desserts and coffee.
The first "Game Night" took place at the Southern Girl Desserts' Baldwin Hills Crenshaw Plaza location on Jan. 12 from 5-8 p.m., according to bakery co-owner Catarah Hampshire.
"We will be implementing once-a-month events at our store [like these] 'Game Nights,'" Hampshire says. "We'll have a DJ and games people can come play for free, and it'll be a happy hour. Students who need something to do can come to their nearby mall [Baldwin Hills Crenshaw Plaza], have desserts and coffee, play games and listen to music. [They can] just come somewhere fun and safe and enjoy their friends."
In addition to the monthly happy hour and "Game Night," USC students also enjoy an additional discount at the Southern Girls' Baldwin Hills Crenshaw Plaza location only.
"Since we're practically in the same neighborhood, we give a 10 percent discount to all USC students," Hampshire confirms. "All you have to do is come into our store, show your student ID, and you get 10 percent off your order."
The Baldwin Hills Crenshaw Plaza store is Southern Girl Desserts' second location, which launched last May. Hampshire created Southern Girl Desserts in June 2007 and her sister, Shoneji Robison, joined the company as co-founder in early 2008. The bakery's first location opened at the Wilshire Vista region on Pico Boulevard in September 2011.
Upon reflecting on the bakery's humble beginnings, Hampshire recalls her interest in baking coupled with a dream to start a business as a tribute to others in her family.
"Opening Southern Girl Desserts was a passion of mine," she says. "It was really a way to pay homage to my family members who have had businesses in the past … they baked cakes and ran restaurants, but it was never something that turned into family wealth or was passed down from generation to generation. I thought it would be a good idea to start a business that would celebrate those people [in my family] as well as something that I could pass down to my children and grandchildren in the future."
Southern Girl Desserts has prided itself on being the only cupcakery in Los Angeles serving up southern-inspired confections.
"What has made us different from the beginning is that we have a southern niche," Hampshire says. "Every cupcake store in Los Angeles has something that makes them unique: Sprinkles has the little dot on top of their cupcakes; Crumbs has all those flavors and their cupcakes are huge … but with us, it's all southern inspired."
Southern Girl Desserts does not specialize in one specific dessert, but rather, provides its customers with a variety of cookies, puddings, cupcakes and cakes.
"When we started our business, the cupcake craze was taking off," Hampshire says. "At that time, Sprinkles had only been open for maybe three years. Even though we were trying to stick with cakes and pies, people wanted cupcakes. The only way we knew how to do cupcakes were with the flavors we grew up with and were familiar with, so we started taking all our favorite southern desserts like sweet potato pie and pecan pie and turning them into cupcakes."
The Sweet Potato Pie cupcake, a moist dessert infused with sweet potato puree, reigns as the bakery's signature item.
"[Upon opening], our signature cupcake immediately became the Sweet Potato Pie cupcake because no one else in Los Angeles area did one," Hampshire says, "and I still don't believe anyone else does."
Also popular among customers are Southern Girl Desserts' Hummingbird cake and Chocolate Pecan cookies.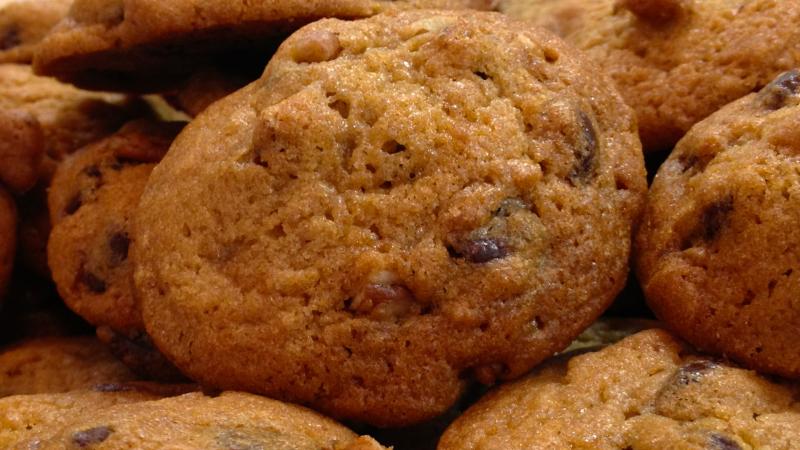 "Our Hummingbird cake is a banana cake with pecans, pineapples and cream cheese frosting that people really enjoy, and our Chocolate Pecan cookies sell off the shelves every day," Hampshire says.
What customers may not necessarily know is each of the desserts on the bakery's menu has a story. Many menu items are linked to Hampshire's family members and recipes that have been in her family for generations.
"Every dessert is tied to a person in our family," Hampshire confirms. "[For example,] the banana pudding is linked to my grandmother. It's her recipe and the only time she made it was on holidays or when my uncle was visiting home. We didn't get it all the time, so when we did get it, it was something special. Those stories that are behind our desserts are also what make them special."
2010 marked a big year for Southern Girl Desserts, as Hampshire had the opportunity to share some of her southern hospitality with the rest of the world on season one of Food Network's "Cupcake Wars," a TV show that pits four U.S. cupcake bakers against each other in a bake-off. The bakery returned to the competition last year during "Cupcake Wars'" fifth season.
"We did not win [the most recent time we were on 'Cupcake Wars'], but we made it to the finals," Hampshire says. "For us to compete against all these different bakeries across the country and make it as a finalist on a national TV show was a big accomplishment. That was our second time on 'Cupcake Wars,' and we got a lot farther than we did before, so that was also an accomplishment in itself."
Southern Girl Desserts ended 2012 on a sweet note, including media coverage from E! News, People magazine and US Weekly, in addition to their fame garnered from "Cupcake Wars." Hampshire has already set goals for an even more gratifying year ahead.
"Our 2013 goals are to incorporate more diabetic and vegan-friendly desserts and to continue to build a connection with [our stores'] surrounding communities through events and programs," she says.
Interested in visiting Southern Girl Desserts? Check out their Wilshire Vista location at 5571 Pico Blvd. or the Baldwin Hills Crenshaw Plaza location at 3650 W. Martin Luther King Blvd.
Reach Kelli Shiroma here.