Technology
Smartwatches Are Coming, But Will Anyone Care?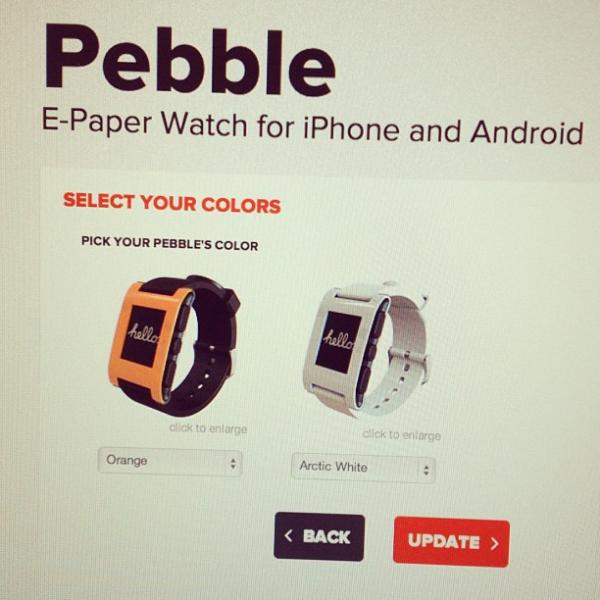 Will you be strapping a miniature smartphone to your wrist within the next year? Tech companies made a big push for "smartwatches" at last week's Consumer Electronics Show, but it's unclear whether the devices designed to let users make phone calls and check social media apps will compete with the rest of the growing wearable technology market when they release later this year.
Pretty much all of the smartwatches showcased at CES this year are designed to be extensions of the smartphones consumers already own, giving users wrist-oriented access to Facebook and Twitter updates, as well as the ability to check email, SMS, and voicemail messages. One model, the Martian even lets users make and receive phone calls using voice control, a la Dick Tracy.
A few models, like the I'm Watch and Pebble attempt to offer something close to the full smartphone experience, running customized versions of Android with apps like GPS and fitness tracking.
Some companies making smartwatches like the Pebble have launched successful Kickstarter campaigns to fund production, and will start releasing later in 2013. Prices will range between about $150 and $350 depending on the model.
Reporters who got their hands on the devices at CES have praised the range of customizability offered by different smartwatches, though the limits of the technology means they won't replace our super-functional smartphones any time soon.
Industry analysts have mixed reactions to smartwatches, however, as some see them as the unintrusive first wave of augmented reality technology, while others think they will remain niche products, doomed to be overtaken by tech like Google Glass by the end of the decade.
The argument stems from some market research showing promising prospects for wearable technology that is being driven mostly by health and fitness demands, which is a speciality for smartwatches.
Other analysts aren't convinced the relatively expensive devices will make a significant impact beyond that fitness niche, though.
From The Register:
Euromonitor's head of consumer electronics, Loo Wee Teck, feels the smart watch market just won't happen.
"Smart watches try to replicate the smartphone experience on a minuscule wrist-sized screen, which translates to inferior usability or otherwise seek to complement and extend the functionality of smartphone onto a smaller screen," he told The Reg. "Either way, users will find it frustrating to use."
He therefore predicts only niche sales for smart watches, comparing them to e-readers as a product category that might make sense to a small market for a short time.
Regardless of the analyst disagreements, 2013 will see smartwatches hitting the market in force, and rumors of Apple pondering the possibility of an iWatch could be the push toward critical mass the devices need.
You can reach Staff Reporter Shea Huffman here or follow him on Twitter.