Sports
A-Rod And Others Linked To Miami PED Clinic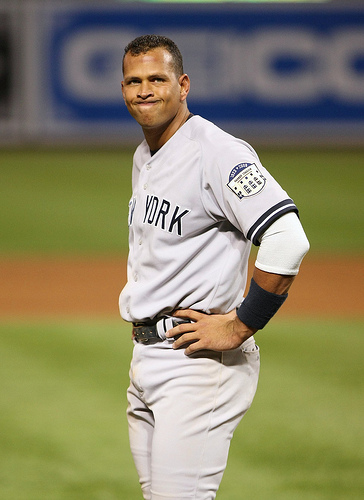 New York Yankees star Alex Rodriguez and other Major League Baseball players have been linked to a Miami clinic that prescribed and sold performance-enhancing drugs (PEDs), according to a
report released by the Miami New Times
on Tuesday.
Anthony Bosch, the clinic chief at Biogenesis, reportedly kept extensive records in notebooks that detailed each of his high-profile clients and the drugs they purchased and used.
The report says that Rodriguez's name is mentioned at least 16 times with human growth hormone (HGH), testosterone and prescribed to the former American League MVP.
Rodriguez admitted to using steroids and other PEDs from 2001-03, but the records suggest that he purchased HGH as recently as last year. The third baseman is denying the allegations and has hired an attorney.
Other players mentioned in clinic records, which were leaked by a former employee, include Melky Cabrera, Bartolo Colon and Gio Gonzalez. The New York Daily News is reporting that at least 20 MLB players are involved.
Cabrera and Colon were hit with 50-game suspensions during the 2012 MLB season for testing positive for PEDs. Gonzalez took to Twitter Tuesday afternoon to also deny allegations that he was involved in the Biogenesis ring.
Bosch is currently under investigation from the Drug Enforcement Agency and Florida officials and Biogenesis was closed down in December of last year.
In related sports news Tuesday, Sports Illustrated reported that Baltimore Ravens linebacker Ray Lewis was linked to purchasing IGF-1, a substance banned by the NFL, in order to speed up his recovery from an injury. Lewis has also denied the allegation.
Reach Executive Producer Salomon Fuentes here; follow him on Twitter here.