NFL
NFL Head-Coaching Moves: Innovation Trumps Experience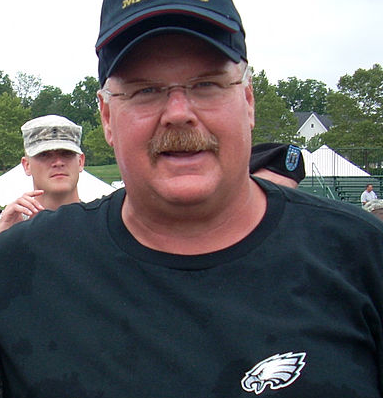 The NFL head-coaching carousel led to many unpredictable hires and fires in 2013. One thing is for certain: a coach's time with an organization often runs its course. It is not necessarily that they no longer connect with the players, or that their schemes are obsolete—instead, there comes a time when a team needs young blood and a new direction. The firings of Andy Reid, Ken Whisenhunt, Lovie Smith, and Norv Turner came after at least six years of service with their teams.
The Eagles dominated with Reid during the early 2000s before bottoming out with a 4-12 record this season. He led them to five NFC Championship appearances over the course of his 14-year reign, including only three losing seasons. The Chiefs have playmakers on both sides of the ball, and with the first overall pick in the 2013 NFL Draft at Reid's disposal, it shouldn't take long for the Chiefs to contend in the AFC West.
Whisenhunt was the first coach in the history of the Cardinals to lead them to a Super Bowl, largely due to Kurt Warner's rejuvenation in the desert. Smith's firing from the Chicago Bears was a wild card, but failing to make the playoffs with a 10-6 record after starting 7-1 cost him.
Turner's firing was inevitable despite only having one losing season over the course of six years with the Chargers. While Turner undoubtedly contributed to the Chargers' subpar play over the past three seasons, it is general manager A.J. Smith who deserves a heaping portion of the blame for the Chargers' demise. Who fires Marty Schottenheimer after a 14-2 regular season, and lets core franchise players like Drew Brees, Michael Turner, Darren Sproles and Vincent Jackson walk as free agents? Turner certainly deserves blame for an underwhelming last three seasons and Philip Rivers' descent from elite quarterback level, but it's crucial that team president Dean Spanos is starting fresh without Smith or Turner.
While head coaches Pat Shurmur, Mike Mularkey and Romeo Crennel barely had the opportunity to take their shoes off at the door during their brief stints as head coaches, their firings hardly come as a surprise. The Browns, Jaguars and Chiefs have struggled to remain afloat over the last couple years, prompting management to turn the page on forgettable eras. Additionally, Chan Gailey's Bills turned in three consecutive fourth-place performances in the AFC East, making his firing an obvious decision.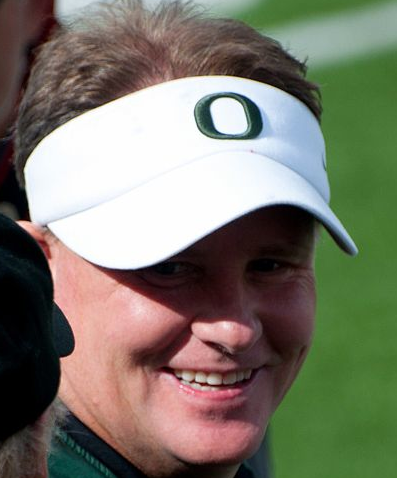 The NFL's metamorphosis into a pass-first league has left an imprint on the decision-making of top executives and management seeking offensive-minded head coaches. Of the eight head-coaching hires, seven have had experience coaching offense. Additionally, the new breed of young dual-threat quarterbacks who have made a seamless transition from college to the NFL (guys like Collin Kaepernick, Russell Wilson, Cam Newton and Robert Griffin III) have made management more inclined to hire collegiate head coaches or young offensive coordinators to right their ship.
Chip Kelly, the former head coach of the Oregon Ducks, implemented a wildly successful up-tempo system that utilizes speed from the quarterback position. The Eagles' hiring of Kelly may be a risky hire, because of his lack of NFL experience. His revolutionary hurry-up offense will be put to the test against athletic defenses with linebackers who can move like running backs.
Bruce Arians is a logical fit for the Arizona Cardinals after he helped lead the Indianapolis Colts to the playoffs following a 2-14 season. The Cardinals searched for quarterback stability ever since Kurt Warner retired, and Arians will need to bring in a signal caller through the draft or free agency, hoping to add to his impressive stable of pupils that includes Ben Roethlisberger, Peyton Manning and Andrew Luck. His vertical passing scheme will bode well for physical receivers, Larry Fitzgerald and Michael Floyd. With a punishing defense already in place, all the Cardinals need is a competent offensive line and a franchise quarterback, something that has evaded their grasp for the past five years.
The Chicago Bears' hiring of CFL head coach Marc Trestman came out of left field, but the defending Grey Cup champion is venerated throughout the league as a quarterback guru. It will be interesting to see if Trestman's explosive offense can take Jay Cutler's play to new heights. The Broncos' offense flourished under Mike McCoy this season, prompting the San Diego Chargers to name their division rivals' offensive coordinator as head coach. McCoy was fortunate enough to have Peyton Manning at the helm, but his offensive versatility will help Philip Rivers regain his Pro-Bowl form. Doug Marrone is staying in upstate New York, joining the Buffalo Bills, after a five-year stint as the head coach for Syracuse. Marrone's ability to turn around football programs is needed for a Buffalo Bills team that has been irrelevant for the past eight years.
With tenured head coaches' firings giving way to personnel with little NFL head-coaching experience, the league is becoming a playground for innovative, offensive-minded head coaches.
Reach Staff Writer Jeremy Shapiro here.