NBA
NBA Weekly Roundtable, Week 1: California Edition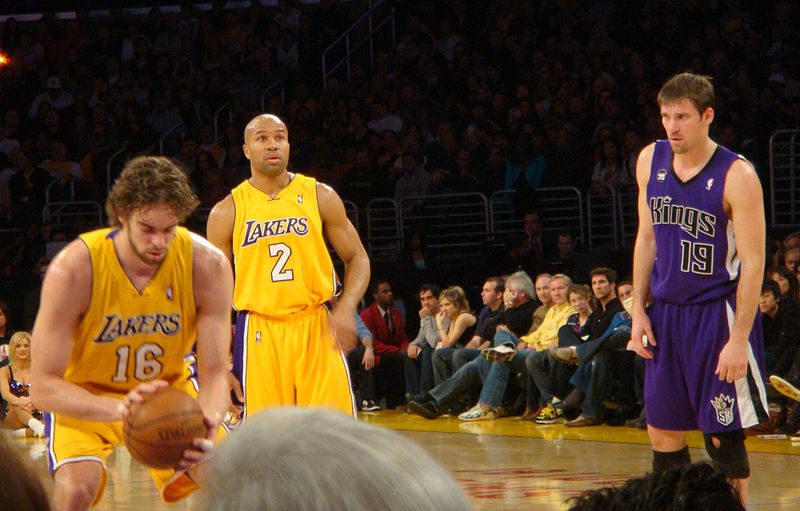 It's a new year, which we're tipping off a brand-new weekly piece. In this roundtable, we will be rotating our dynamic lineup of NBA writers to a couple of questions on timely and relevant issues in the NBA in each edition. To get things going, this week's edition contains questions possessing a certain west-coast flavor.
1) Pau Gasol is expected to return tonight after missing the last five games with a conssusion, and the Lakers are still four games below .500. What do you think his future is with the Lakers?
Bo Kwan: Obviously, Pau and the Lakers do not fit into D'Antoni's system. Dwight Howard takes too many of Gasol's offensive opportunities on the court, while Howard doesn't support Pau in half court defense. Nash is not famous for his passing in half court sets, and his help to Gasol is very limited. Lakers also just had two big victories without Pau, which makes his situation even more difficult.
Law Murray: Gasol needs to be careful; he's the first on the trade block. Mike D'Antoni's offense doesn't support two post-oriented bigs (see: Phoenix Suns trading for Shaquille O'Neal), and the Lakers need to make it work with Dwight Howard. The Lakers should be blessed that Earl Clark has emerged at power forward. It gives D'Antoni an excuse to bring Gasol off the bench.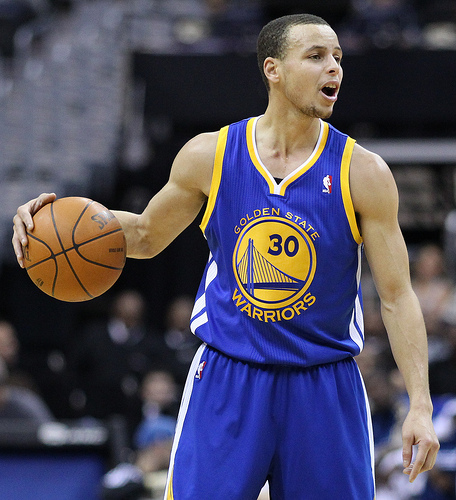 2) It is looking like the Sacramento Kings' moving to Seattle is inevitable. What was your initial reaction to hearing about the move, and what would be your thoughts about the Kings leaving Sacramento?
Freedman: First reaction: Good for Seattle, they deserve a team. Second reaction: Sadness for the Kings fans who fought and are still fighting day and night to keep their squad in Sacramento. The truth is that the NBA business structure does not take into account emotion or fan support when making relocation decisions. If David Stern approves the Maloofs' sale of the team and allows the move to Seattle knowing that fans up north will fill the seats of their new team, then it's going to happen. The owners are the ones who pay Stern's salary, and if a Seattle move means more profits for them, then chances are Stern isn't going out of his way to save the Kings.
Kwan: To me, it's the end of a time. In my heart, the Sacramento Kings are still the team who almost beat the Lakers in the 2002 West Conference Finals. For the first time, a team full of international players, like Peja Stojakovic and Vlade Divac, challenged the traditional powers in the NBA. In addition, Sacramento has a great number of loyal fans that deserve to have a NBA team.
Murray: My initial reaction was that if any franchise was going to move to Seattle, it might as well be the Kings, who have moved from Rochester, to Cincinnati, to Omaha, to Kansas City, to Sacramento. I feel for Kings fans in Sacramento (and Mayor Kevin Johnson, former Suns All-Star), and I'm still holding out hope that someone in Sacramento buys the Kings and keeps them there.
3) At 23-14, the Golden State Warriors already have more wins than they did last season. What do you think is the reason for the Warriors' hot start, and do you think they have the ability to make a deep run in the playoffs?
Freedman: The Warriors are 16-8 so far in games decided by 10 points or less, partially meaning that they close games well and partially meaning they've been lucky. Stephen Curry's continued improvement, Carl Landry and Jarrett Jack evolving to become among the game's best backups at their position, and David Lee hustling and finding easy baskets has allowed the Warriors to simply outrun opponents. Their downfall, however, is allowing other teams to dictate the game's pace and steer it away from the squad's strengths. Miami did it last night in a 92-75 win, and Golden State won't be able to make it past the first round if they can't become more assertive and dictate the on-court tempo.
Kwan: I believe they are deserving of their strong start to the season and I think they will have a good performance in playoffs (but falling short of the conference finals), because they are playing team-basketball. They sharing the ball beautifully in offensive end and they are very balanced in defense, and their bench is almost as deep as the Clippers.
Murray: The Warriors are 11th in the NBA in defensive efficiency according to Basketball Reference, and they haven't played defense like that since the 1990s. The Warriors are also getting groundbreaking health from PG Stephen Curry, and no one in the league scores more while averaging 10+ rebounds per game as PF David Lee. They might even get C Andrew Bogut back! If Bogut allows Curry and Lee to be better, they will be a tough out in the playoffs.