Arts+Culture
The L.A. Art Show: Modern & Contemporary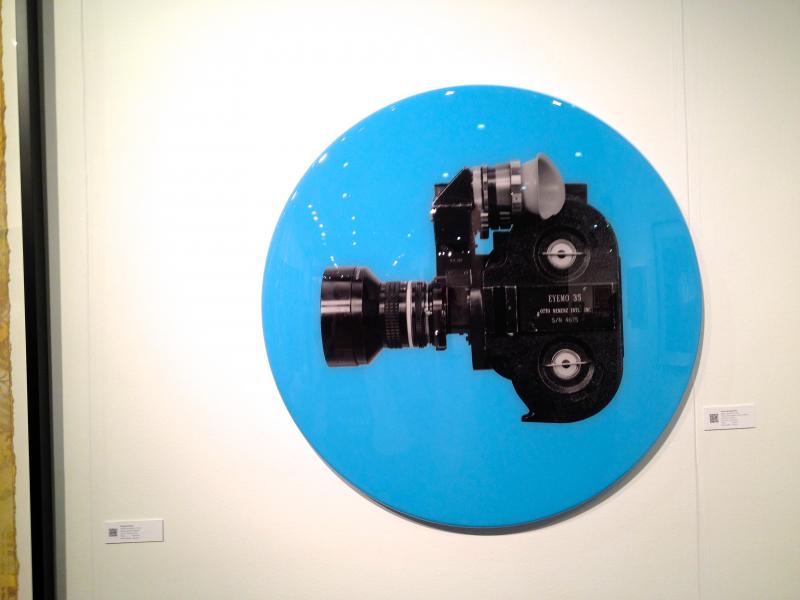 The modern and contemporary collection of art at the L.A. Art Show was a mix of mediums, methodologies and messages. Quite literally many of the pieces combine text and written word.
One true highlight of the modern and contemporary section was "Letters from Los Angeles: Text in Southern California Art" exhibit, a collection of work that integrates text as artistic commentary. Conceived of and curated by Jack Rutberg, "Letters from Los Angeles" had a prime floor spot within the convention center. Its eye-catching art pieces drew in visitors to view a collection of art unique to our Southern California location and culture.
The McLoughlin Gallery of San Francisco brought an assortment of celebrity and pop-culture inspired art pieces that attracted an array of international exhibit patrons. One piece by Desire Obtain Cherish (DOC) entitled "Amy Fuck Never" was a photograph of Amy Winehouse created across 850 individually wrapped crack pipes. A similar piece by the same artist, an ode to Marilyn Monroe, was also on display. The piece presented Marilyn's image on pill casings- a tribute to her eternal memory and death by overdose.
Two other highlights from the gallery were the larger than life confections on display: a row of three glistening lollipops and a giant lacquered ice cream cone melting into the floor surrounded by traffic cones and caution tape.
The modern and contemporary collection had works by notable artists including Damien Hurst and Roy Lichtenstein. There were echoes of their style and influence here and there among newer artists featured. However, one of the most interesting aspects was the plethora of art from foreign galleries. These galleries brought with them a discernably fresh element to the show, particularly the galleries from Japan.
One Japanese artist was there in person to display her striking performance art piece. Hiroko Tsuchida from Aichi, Japan stood in a dress and heels, her hair long and face solemn with a large metal chain hanging around her neck. At the other end of the chain was a large metal mirror placed on the floor. Together, the art piece conveyed the weight of beauty and being chained to the mirror. It was a striking and welcome presence at the show.
Reach Staff Reporter Ashley Riegle by email. Follow her on Twitter here.
Click below to read about the L.A. Art Show's other sections: