National
Majority Of Americans Want To Keep Abortion Legal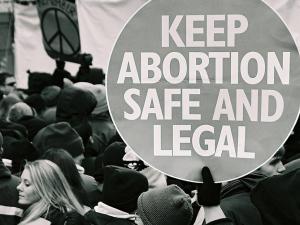 Sixty-three percent
of Americans do not favor the overturning of the landmark Supreme Court decision of
Roe v. Wade
. Only 29 percent are in favor of such an occurrence, according to a new poll by the Pew Research Center.
Among religious groups, only white evangelicals, and only slightly over half of them, favor overturning the decision.
Furthermore, 53 percent of Americans said that abortion "is not that important compared to other issues."
Read more of Neon Tomm's coverage of the issue of abortion here.