Nation and World
Hundreds of Children Diagnosed With Narcolepsy After H1N1 Vaccine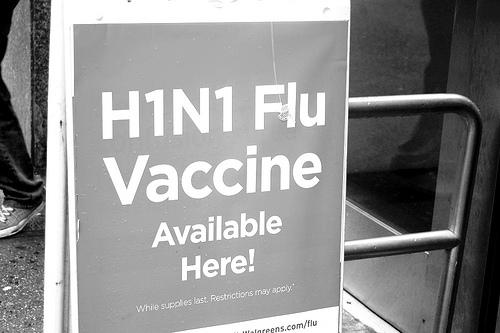 Nearly 800 children in Europe who were injected with the Pandemrix H1N1 vaccine made by British drug company, GlaxoSmithKline in 2009 were diagnosed with narcolepsy, an incurable sleeping disorder.
Narcolepsy causes severe daytime drowsiness and sudden fits of sleep. People also experience hallucinations and a series of nightmares.
"There's no doubt in my mind whatsoever that Pandemrix increased the occurrence of narcolepsy onset in children in some countries - and probably in most countries," Emmanuel Mignot, a specialist in the sleep disorder at Stanford University told Reuters.
During the 2009-2010 swine flu pandemic more than 30 million people in 47 different countries received the GSK vaccine, although it was not used in the United States because it required a booster and US drug regulators are cautious of adjuvanted vaccines.
Read more at Reuters.