NBA
Clippers Dominate With Deep Bench, Turnover-Forcing Defense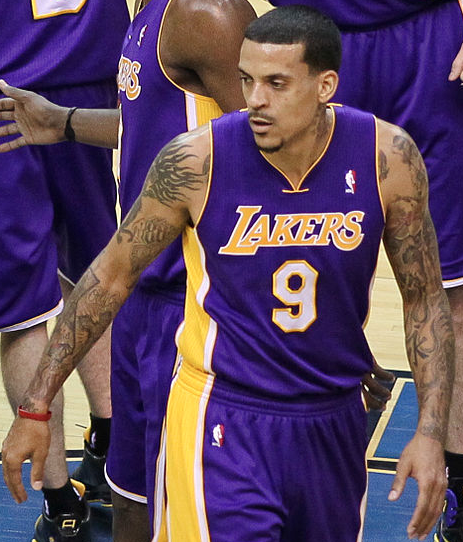 The Los Angeles Clippers are clearly the best team in L.A., but the team's floor general and star, Chris Paul, has repeatedly said he doesn't care about that. It's all about a championship and for the first time in history, a ring may not be out of the realm of possibility for "L.A.'s other team."
After Friday's games, the Clippers hold the league's second-best record, just percentage points behind the defending Western Conference champions. They didn't lose all December, posting a perfect 16-0 mark as part of a 17-game winning streak. The winning streak was the longest since the Celtics rattled off 19 in a row four years earlier. During the Clippers' impressive streak, they had the luxury of playing 10 home games and a slew of weak opponents. To their credit, however, they won in Utah twice, where road opponents other than the Clippers have gone a miserable 2-10. Over the 17-game winning streak, the Clippers held their opponents to 90 or fewer points 10 times.
In addition to the season-long excellence of Chris Paul, the Clippers' dominance can be explained by two primary factors: 1.) an incredibly deep bench 2.) a steal-hungry defense that fuels a sizable chunk of the team's offense.
1.) The Bench Takes Pressure Off Paul, Griffin
Despite the fact that talented veterans Chauncey Billups and Grant Hill have played a combined three games all season, the Clippers' bench has made opposing second units look silly. They're the deepest team in the NBA, especially when Billups and Hill return from injury. The Clippers rank second in bench points (41.4 points per game), only behind the Spurs, and would be leading the league if not for their subpar bench play over the last three games. Over that stretch, they were missing Caron Butler (forcing Matt Barnes' scoring and energy into the starting lineup and weakening the bench) and high-scoring Jamal Crawford for a game apiece.
The bench mob is led by electrifying sixth man Crawford. Crawford, who is nursing a sore left foot that is not believed to be serious, serves as instant offense for the Clippers' second unit off the bench. For a 32-year-old playing in his 13th season in the league, the man's speed and deceptiveness is incredible. When he's not crossing over defenders, the Seattle native is taking (and often making) high-arcing and/or acrobatic shots. Crawford's 16.5 ppg rank third on the Clippers, and he's been able to score all that in fewer than 30 minutes per game.
Like Crawford, Matt Barnes and Eric Bledose would also be starting for the vast majority of NBA teams. It's a great "problem" to have, as these guys have embraced their roles to the fullest extent. Barnes, who has made clear that he was underutilized by the Lakers the past few years, found his niche with the Clippers during the long winning streak. Despite not asking them to start, coach Vinny Del Negro typically closes games with Barnes and Crawford in place of starters Butler and Willie Green. He has complete faith in them and why wouldn't he? Crawford can create a shot out of broken possessions in grind-it-out games, and Barnes has been playing as efficient as ever. Barnes scored in double figures 13 times during the winning streak despite only playing 30 minutes once. The former Bruin fills the stat sheet whether it's points, rebounds, assists, steals or blocks. Barnes is an exceptional rebounder for a small forward, averaging 5.0 rebounds in 26.2 minutes, but he's also a reliable three-point marksman. Barnes shot 42.6 percent from three-point range, nailing 29 of 68 attempts during the winning streak.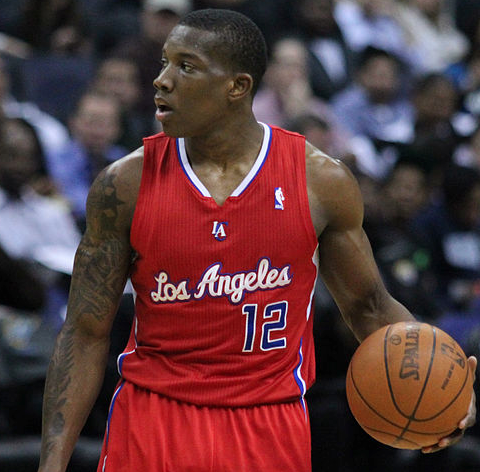 Third-year point guard Bledsoe has made immense strides this season. Although he's averaging a modest 8.4 ppg, that total has come in 18.2 minutes. 18.2 minutes! That means he'd be averaging nearly 14 ppg if he played 30 minutes a night. Bledsoe has always been phenomenally athletic (he's extremely quick and can jump with the best of 'em), but this season, Bledsoe's shooting and defensive play have significantly improved. Simultaneously, the 23-year-old's turnover rate has gone down, though he still has a ways to go in that department. Much like Crawford, Bledsoe comes off the bench like a bat out of hell - a bat out of hell who seems out of control, but usually knows precisely what he's doing.
Bledsoe and Crawford are the substitutes you're most likely to see on SportsCenter, Matt Barnes is the most underrated bench player and Lamar Odom contributes in his own modest way. Odom, who admittedly came to camp out of shape, is finally nearly playing at his desired fitness level. With the improving fitness, Odom's minutes have increased dramatically. In addition, the second-time Clipper is now getting much more out of those minutes. With the team's immense depth, Odom doesn't need to shoot much (just about four shots per game), but he plays another very important role: a guy who rebounds well, blocks shots and provides much-needed big man depth. Again, the total numbers may seem small, but for 18.5 minutes per game, 5.4 rebounds, 0.9 blocks and 0.7 steals are extremely efficient. The field goal percentage is slowly creeping upward, but the team really doesn't need Odom to score.
Such bench depth affords Clipper stars Paul and Griffin much needed rest, allowing Del Negro to feel confident with virtually whichever unit he trots out on the court. Griffin, who is known for his unadulterated, all-out nightly effort, has far less pressure on his shoulders (figuratively) and legs (literally). Playing a career-low 32 minutes per night, Griffin looks as fresh as ever. Even more importantly, the Clippers' most important player, Paul is also playing a career-low 33 minutes per game. Even so, he's managed to dish out 9.3 assists to go along with a pristine 4.2 assists to turnover ratio. The point guard can score at will, but so far he hasn't needed to shoot that much. Remarkably, the second-year Clipper is taking 2.6 fewer shots per game compared to last year, while the team has risen to an even higher level. You can "blame" that on the bench.
2.) The Defense Fuels The Offense
The Clippers boast an opportunistic defense that forces a league-leading 16.7 turnovers per game. In turn, that fuels the Clippers' offense – an offense that benefits from the most points off turnovers and ranks third in fast-break points. Thanks in part to Chris Paul, who leads the league in steals (2.6) and Eric Bledsoe, who leads the league in steals per 36 minutes (3.1), the Clippers easily steal the most balls of any team league-wide. They also rank seventh in blocks with 6.4 rejections per contest.
Not a lot of people realize that Blake Griffin averages 1.5 steals per game. If that wasn't enough, Crawford, Barnes, DeAndre Jordan and Odom are good for a combined four steals per game. In addition to the statistics explaining how the Clippers' tenacious D results in ample transition buckets, there's also reliable anecdotal evidence. Think of how many alley-oop dunks you've seen after a Clipper steal or block. The Clippers can flat-out run and jump. Similar to the Heat, the Clippers simply have the personnel to exploit opponents' transition defense (or "lack thereof," it often seems). Jordan stands at 6-foot-11 and 256 pounds, yet he can run like a deer. Griffin is also particularly quick for a big man. Paul, Bledsoe and Crawford also burn defenders with their legs. Barnes is one of the most underrated fast-break finishers around, as the list goes on. In addition, the high leaping ability of Jordan, Griffin and Bledsoe allows those guys to finish plays over their hapless opponents, that is if anyone can catch them first.
Reach Senior Sports Editor Aaron Fischman by email, or follow him on Twitter.