Nation and World
U.S. Boeing 787 Investigations Continue, Planes Grounded Indefinitely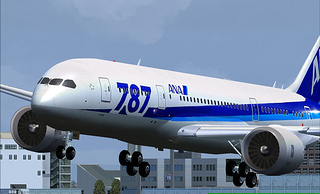 Federal investigators reported on Thursday that they had a long ways to go before finding out what trigered the battery fire in a plane in Boston earlier this month. This along with the incident last week when a
Boeing 787 in Japan
was forced to make an emergency landing for a faulty battery, led the F.A.A to order the grounding of all U.S. operated Boeing 787s.
"Before further flight, operators of U.S.-registered, Boeing 787 aircraft must demonstrate to the Federal Aviation Administration (FAA) that the batteries are safe," the F.A.A announced in a press release on January 16.
The New York Times reported that National Transportation Safety Board's chairwoman, Deborah A.P. Hersman, said in a news briefing Thursday afternoon that "there are multiple systems to prevent against a battery event like this….Those systems did not work as intended. We need to understand why."
While the NTSB does not have regulatory control like the F.A.A, their recommendations have weighted heavily in the F.A.A's decision to not allow the planes to fly again until the cause for the battery problem was identified and fixed.
Boeing was present at the safety board's briefing and said it welcomed progress in the investigation through a press release on Thursday.
"Boeing continues to assist the NTSB and the other government agencies in the U.S. and Japan responsible for investigating two recent 787 incidents. The company has formed teams consisting of hundreds of engineering and technical experts who are working around the clock with the sole focus of resolving the issue and returning the 787 fleet to flight status."
Reach Executive Producer Francesca Martens here. Follow her here.