NFL
49ers Beat Falcons In NFC Championship, Reach Super Bowl XLVII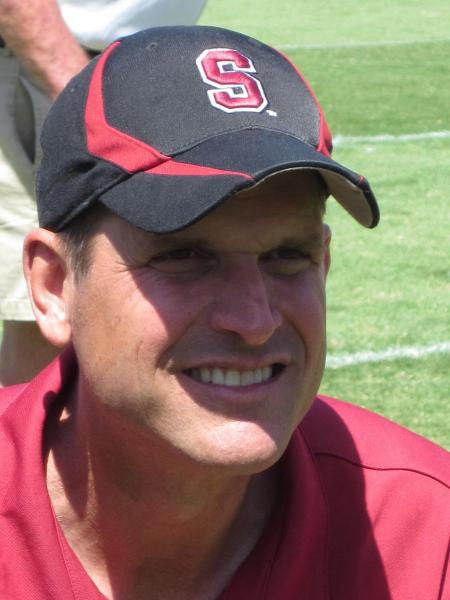 Who's got it better than the 49ers? Well, in terms of NFC teams, the answer is a resounding "nobody" after No. 2 San Francisco went on the road, defeating the No. 1 Atlanta Falcons 28-24 in a thrilling NFC Championship Game. It marks the Niners' first Super Bowl trip since Super Bowl XXIX.
In the second year of Jim Harbaugh's head coaching reign (because it certainly looks like some kind of sustained, dynastic success will be in the Bay, appropriately permitting the usage of royal words), the Michigan man took the hapless San Francisco unit to a powerhouse in a blink of an eye and a recent quarterback switch, shifting from Alex Smith to Colin Kaepernick midseason.
Though skeptics existed, especially after a drubbing by the Seattle Seahawks during which the second-year Nevada, no one doubts the ultimate decision that led San Francisco going to the Big Easy.
But in the franchise's biggest challenge in a decade, the game was initially rocky. Just like last week against the Seattle Seahawks, Atlanta came out birds blazin', scoring 17 points in just over a quarter. Stud wideout Julio Jones had 120 yards and both scores in that span, throwing San Francisco into an early, Buffalo Bill-deep hole. Matt Ryan was dealing today with a killer 30-for-42, 396-yard, three-touchdown stat-line. Sure, he had a pick (Roddy White fell down) and a fluky fumbled snap. But Ryan erased any questions about whether he's a young, premier quarterback – as if his whole 2012 season wasn't accounted for.
After two anemic drives, Kaepernick (16-for-21, 233 yards, one touchdown) looked like his sharp self from a week ago – not with the ground grind, but through the air, finding the once-on-a-milk-carton Vernon Davis five times for 106 yards and a score, carving up the Falcons' secondary. Frank Gore beasted it to the tune of 90 yards and a pair of touchdowns on 21 carries.
After a terrible first half, the vaunted San Francisco defense returned to an average, accustomed form; it allowed many yards (about 190, 100 less than the first half) but zero points. It certainly doesn't help when all four of the Falcons' legitimate second-half drives unceremoniously ended (in order: interception, fumble, punt, failed fourth down).
The defense gets some credit, but Atlanta could not help itself with its miscues. It would drive down, pushing back the red-and-gold D. But an error would derail them.
Even with those mistakes, San Francisco made its own. Even with those mistakes, it was a one-possession result.
If not for 49ers linebacker Ahmad Brooks' three stellar plays in the fourth quarter (two batted Ryan passes and a hit on the former Boston College signal caller, hurting his shoulder), ATL could be heading to enemy territory to play in its second Super Bowl.
But Harbaugh and his hilarious yet warranted temper tantrum after a shady Harry Douglass catch continue their successful narrative while Atlanta holds onto its, as a team that can't win the big game. Harbaugh did it his way. That's clichéd, yes. It's said about any other creative individual in his or her particular field. But the outburst, the gamesmanship, the quarterback "controversy" (note: the loosest usage of "controversy" since Bill Shakespeare): he exhibits the guts to make those calls.
Especially the quarterback. Kaepernick is following an eerily similar path to the limelight as possible Super Bowl opponent Tom Brady did 12 years ago. Who would have guessed that?
Last year, two punts and a Super Bowl bid went through the Niners' hands. Now they hold on to it for dear life.
Reach Senior Sports Editor Will Robinson here. Follow him here.