Los Angeles and Region
Use Of Lethal Force Questioned In Police Killing Of CSU San Bernardino Student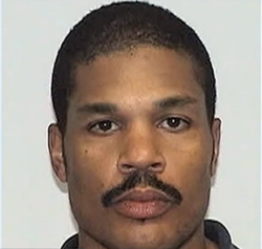 A civil rights activist called for a swift investigation into whether California State University police on the San Bernandino campus were justified in shooting and killing a mentally unstable graduate student.
Police shot Bartholomew Williams five times after struggling with officers on Saturday night during his third interaction with campus police that day. Williams is said to have resisted handcuffing, grabbed pepper spray out of an officer's hands, attempted to get a hold of an officer's baton and kicked an officer who was down on the ground. The 38-year-old Williams had bipolar disorder and was likely off his medication, reports have said.
On Monday, Eddie Jones of the Los Angeles Civil Rights Association, said he was interested to know why the officers didn't have access to or use tasers, the San Bernadino Sun reported.
The incident raises questions about how well trained officers are in dealing with people who have mental disorders.
"The suspect demonstrated some super human-strength," San Bernardino police Lt. Paul Williams said on Sunday.
Like reporter Paresh Dave on Facebook, follow him on Twitter, circle him on Google+ or send him an e-mail.