Sports
USC Men's Water Polo To Face UCLA For Fifth-Straight National Championship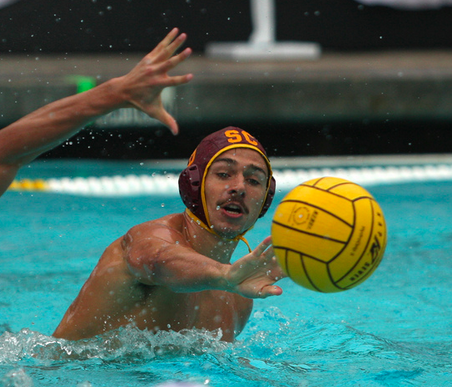 The undefeated University of Southern California men's water polo team will have a chance to extend its national record of four straight NCAA titles to five Sunday afternoon at its home pool.
The Trojans defeated No. 4 Air Force 18-7 in a semifinal matchup Saturday afternoon. Under cloudy skies at USC's McDonald's Swim Stadium, scorers Nikola Vavic and Kostas Genidounias and goalie James Clark led the way for the Trojans, who are the first team to appear in eight consecutive championship games.
USC will play the UCLA Bruins at 3:12 p.m. Sunday after UCLA beat St. Francis 17-3 in the other semifinal. The Trojans defeated the Bruins by one goal in both their matchups this season. USC beat UCLA 7-6 on Sept. 16 to win the NorCal Tournament championship at Stanford, then defeated the Bruins at home 10-9 on Nov. 17.
The last time USC finished a season undefeated was in the first year of this historic run that could deliver head coach Jovan Vavic a fistful of rings. Sunday's final will be the first title game hosted by USC, and it will be the final event at the 1984 Olympics-era stadium before it undergoes renovations and is renamed the Uytengsu Aquatics Center.
Neon Tommy's Kevin Tsukii captured USC's semifinal victory with photos you can find below.
Like reporter Paresh Dave on Facebook, follow him on Twitter, circle him on Google+ or send him an e-mail.
Sports Director James Santelli contributed to this report.