Media
Reporter's Furniture Store Key To Documenting Poor Working Conditions In Chinese Factories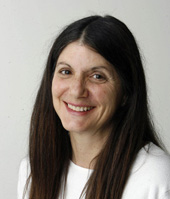 It's common for international journalists to be well known and well published. That kind of exposure might make them unapproachable. However, Loretta Tofani, a journalist who had worked in Asia, was both humble and kind, as well as willing to take time to talk to a confused college senior about possible career paths and give advice about being a successful journalist.
One of the most outstanding pieces Tofani has written was one about Chinese workers dying and suffering from fatal diseases because of the terrible conditions they worked in making American products. Not only did this story require extensive research, but it also provided a human aspect to a story that could easily be dry.
The story comes in a seven-part package, starting with an introduction, then anecdotal stories about each medical condition, and then an afterword. The story also won an Investigative and Editors Award for Medium-sized Newspapers, a $25,000 award from Atlantic Media Company, AP Awards and an award from the Western Press Association.
The genesis of the story was actually unexpected, according to Tofani. At the time, she was moving, literally, from her old life as an international correspondent to a businesswoman in Utah.
Her store, Elegant Asia, allowed her to go back to China to do business transactions and meetings at least once a year. Once she was in China, she had access to factories where many of the products were made and she saw many things that she never saw as a journalist.
"I really couldn't get the images out of my mind," Tofani said. "I saw men spraying furniture with oil-based paint with just a surgical mask…I found it really disturbing and wanted to write about it."
When she returned to the States and pitched her story to major newspapers, however, she was met with minimal interest.
"It can be a bit disruptive to have an outsider just come in and work," Tofani said. "It was an unusual situation that newspapers don't permit."
Even after talking to the Los Angeles Times and the San Francisco Chronicle, no one offered to fund the story. It was only after she talked to a friend that she went to the Pulitzer Center in Washington D.C. where there were rumors of grants for journalists who wanted to do work overseas. Immediately after she submitted her proposal, she received the grant, closed her business and flew to Hong Kong to begin her writing process.
"I knew enough about reporting in China and I didn't want to go thrashing around in China without having contacts in place and people who knew who I was," Tofani said. "You really have to have everything set up when you go in as a journalist and you don't have accreditation by the government."
When she arrived in Hong Kong, she reached out to non-profit groups who worked with injured and sick factory workers to try to get workers compensation. She visited them with the intention of finding workers who had been harmed while making products to be exported to America.
From Hong Kong, she met construction workers who worked for factories that supplied imports to America.
"I just kept banging on doors and presenting myself," Tofani said. "The non-profit groups didn't have anyone readily available to talk to me so various groups in Hong Kong generally just helped me make contacts in China so that people knew I was coming and were prepared to talk to me."
Her first contacts were in Shenzhen with workers who had limb amputees. From there, she met friends of friends and acquired records of their employment, court records and employee cards. Anything that documented what they did and how their jobs affected their health were collected and sorted through.
"Getting public records in the U.S. is so easy," Tofani said. "In China, the records had to come to me through the victims and the workers. For example, the man who had lung disease had gotten a disability payment from the government … he had a copy of [the air measurements taken by the occupation health inspectors] because it was essential to him."
The entire story took about a year, from the time she got the grant to the time the story was completed. To complete the story, she traveled back and forth between America, Hong Kong and China. Many times, in fear of getting detained, deported and then blacklisted, Tofani left China, only to return after 5 days under a different visa.
"I had a vision of the story before I started and the vision was adjusted as I got into it," Tofani said. "It was helpful to do the writing when I'm there in the moment and when I'm more tied to the place."
For Tofani, the biggest obstacles were geography and money.
"China is a long ways away and at first I didn't have the money to do the story," Tofani said. "I spent about a year trying to get newspapers to support me, but most of them didn't want to put out the money for me to go and do it."
On top of not having enough monetary support, Tofani also encountered difficulty finding sources, convincing them to talk to her and finding ways to avoid the government.
"Some of the workers were fearful of talking to me or ambivalent about it because they don't want to have a lot of trouble with the public security bureau or the intelligence services in China," Tofani said. "It's not the thing to do, to talk to foreign reporters of your problems…but their friends would talk them into it."
Overall, Tofani was paid $5,000 to run the series for the Salt Lake Tribune.
"I used to earn $100,000 a year. I definitely need to think twice before running a story like that again," Tofani said with a laugh. "I'm not completely altruistic; I have a family and I have to be practical."
Reach Staff Reporter Grace Wong here.
Follow Staff Reporter Grace Wong on Twitter.