Science+Tech
Failing Marks In Math and Science; Can A Four-Letter Word Change The Face of Education in the United States?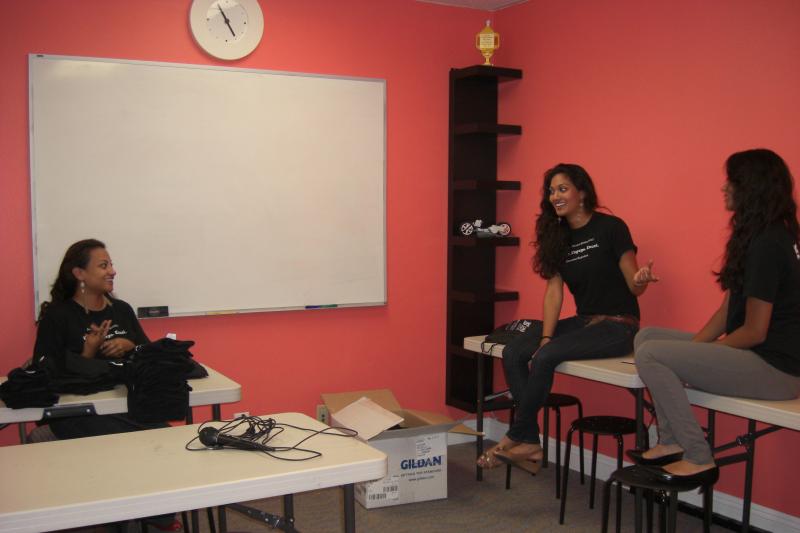 Melissa Jawaharlal knew at an early age that she had a knack for math and science.
As a little girl, she sat in the back of her father's engineering classroom and by the time she was 14, Jawaharlal was helping her father teach a few of his students. As a student at the University of Southern California, Jawaharlal currently majors in mechanical engineering. Last year Jawaharlal and her sisters decided to "take their passion to the next level" and opened their own center dedicated to training students in science, technology, engineering, and math.
The STEM Center, which is a part of a national network, offers students a unique opportunity to engage in the math and science fields through the use of robotics and Legos.
"The reason we use robotics is because it is a tool that is hands on, exciting, engaging, and is an inspiring way to get involved at all ages levels, starting at the pre-K level all the way to the high school level," said Jawaharlal.
The Center, which operates year-round, offers both small in-center robotics classes and off-campus classes from West Covina to Chino Hills to China to India. Students are grouped based on their skill level and are placed in one of four classrooms -- "Amelia Earhart," "Galileo," "Newton," or "Ben Franklin." Students begin learning graphically, then advance to C-programming language, and onto VEX robotics and C++. Students ultimately learn how to build and program robots made from Legos. Outside class, the Center also participates in competitions such as the First Lego League (FLL), First Tech Challenge (FTC), and the VEX World Championship.
Mrs. Liang, mother of a 9 year-old student at the STEM Center believes it has made all the difference.
"Over the past year, I have seen Johanna grow so much because of robotics," said Liang. "She enjoys math and science and robotics and also can present and talk about her work with such confidence I have never seen before."
Nine-year-old Neven Husson also loves coming to the STEM Center.
"I think programming is the coolest thing about robotics. I can program my robot to do whatever I want...and it does it!"
Opening a center and raising awareness about the math and sciences is important to Jawaharlal, because students in the United States rank 25th in Math and 17th in Science out of 31 countries, according to the National Math and Science Initiative.
"The United States itself, is unfortunately lacking and falling behind," said Jawaharlal.
The concept of 'STEM' has also slowly garnered national attention. In 2006, President George W. Bush announced an American Competitiveness Initiative aimed at raising awareness over the lack of federal support for the math and science fields. Since that initiative, organizations such as the United States National Academies, the National Aeronautics and Space Administration, National Science Foundation, the STEM Education Coalition and many more have joined together to increase awareness and support through legislation and forums.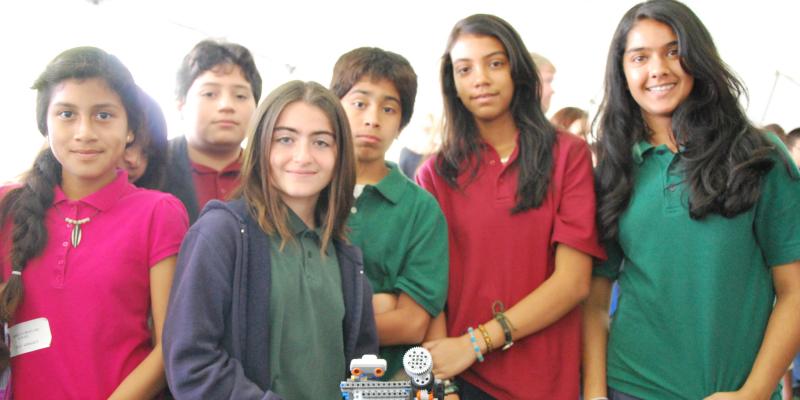 "We are graduating less and less STEM students every year and furthermore less and less women every year. Domestically and internationally, we need to graduate more and more STEM students otherwise we will fall behind as we have been doing," said Jawaharlal.

STEM Center USA participates annually in the First Lego League competition for students at the preschool to high school level. The primary spokesman for the event is Will.I.Am of the Black Eyed Peas.

"The support that he has provided STEM students is huge. Awareness and help from celebrities about the STEM fields really does make a difference," said Jawaharlal.

Celebrities other than Will.I.Am are increasingly becoming involved in raising awareness of the math and sciences. Last month, U.S. Cultural Ambassador and former NBA player Kareem Abdul Jabbar hosted a celebrity roast to raise money for his charity the Skyhook Foundation, which focuses on "developing a deep understanding of careers outside of sports and entertainment."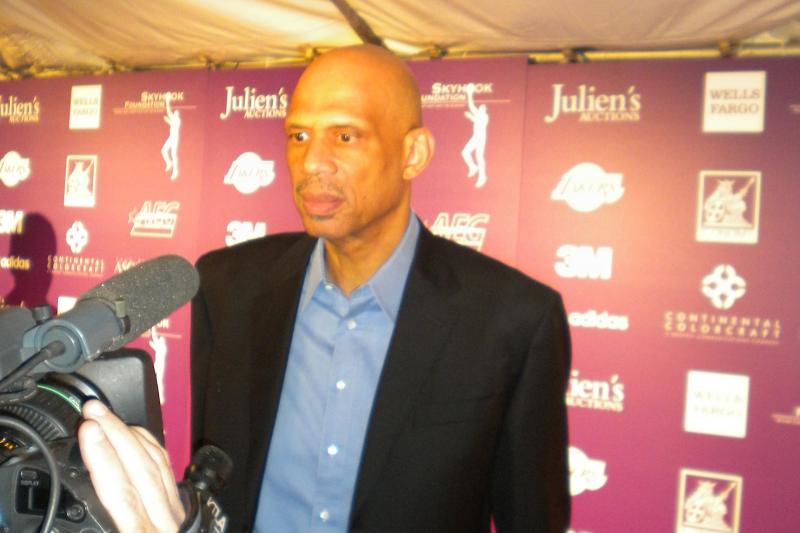 Jabbar believes that a lack of education in the math and science could spell trouble for children.

"Any individual who does not have a strong foundation in those [STEM] subjects, is going to have a more difficult time getting a job," Jabbar said. "I'd like to forewarn a lot of young people about that and give them the opportunity to get a good foundation in their education."

Former NBA player, A.C. Green urges children to consider a career beyond sports.

"We all sort of feel as athletes, as much as we like people following in certain patterns and footsteps, we really want them to find another career. Sports can be a catalyst for something, but you can also find another life long path in the other [STEM] fields," said Green.

Celebrities and students alike have tried to raise awareness of the STEM fields through roasts. Or, in Jawaharlal's case, opening a center.

"I've seen kids grow from 2nd grade until high school. Just imagining all we can accomplish with future generations is inspiring," said Jawaharlal.

Reach reporter Chhaya Nene here.