International
Egypt's Morsi Flees Presidential Palace As Protestors Swarm Outside, Report Says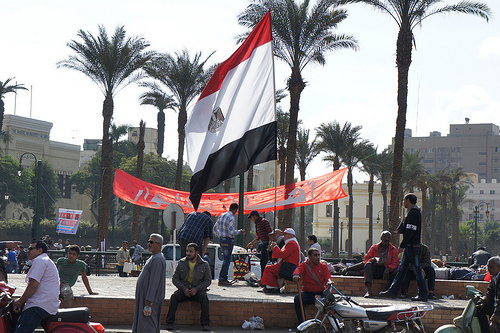 Blasting past barbed-wired fences put up only a day earlier and undaunted by tear gas sprayed by a large police presence, Egyptian protestors marched to the entrance of the presidential palace in Cairo, spurring President Mohammed Morsi to flee,
Reuters reported
.
Morsi wants Egyptians to vote Dec. 15 on whether or not they approve of a constitution hastily drafted by Morsi supporters last week. Egypt's top court had been poised to rule on Sunday that the assembly that wrote the constitution was unlawful. But the court faced protests outside its building, too, from Morsi supporters. The judges are now on strike.
Tuesday's protests were to serve as the "last warning" to Morsi. If the election does get held, opponents of the new constitution haven't yet said whether they want people to skip voting or check "no." The central argument about the weakness of the constitution is that it doesn't do enough to protect minority rights, leaving too much power over the law in the hands of Islamic clerics.
"This is the last warning before we lay siege on the presidential palace," 21-year-old student Mahmoud Hashim told the Associated Press. "We want the presidential decrees cancelled."
Like reporter Paresh Dave on Facebook, follow him on Twitter, circle him on Google+ or send him an e-mail.