Nation and World
Egypt Second Vote, Vice President Resigns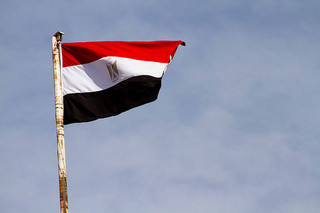 After the first attempt at turning Egypt into a fully fleshed democracy, Constitution and all, the polls have reopened on Saturday for a second voting attempt.
From the Washington Post:
"The charter is expected to pass, and those who support it said they hoped Saturday's vote would usher in a semblance of stability, ending a month-long political crisis that has seen bitter ideological divisions between Islamists and their opponents devolve into violent street battles."
In turn, the current Vice-President of Egypt, Mahmoud Mekki, decided to resign from his position before the vote became official.
Once the vote were to pass, his position as Vice-President would be eliminated from the agenda, meaning that he would not be able to stay in power regardless.
His resignation is also in due part to from his lack of passion to politics, saying he "realized for some time that the nature of political work did not suit his professional background as a judge."
READ MORE: Egypt's vice president quits amid crisis
His resignation had been submitted on November 7th, but was delayed by a truce deal in the works between Egypt and Gaza. With the Constitution working into place, Mekki does not see the need for remaining in office.
The first vote had unofficial results showing 57% of approval for the constitution, but struggled in part to various judges boycotting the polls out of sympathy for the opposing sides.
READ MORE: Protests Planned Against Egypt Vote
If the constitution is approved, a parliamentary election will follow in about two months.
Read more about Egypt here.
Reach Executive Producer Eric Parra here.